Mobile Hotspot Lending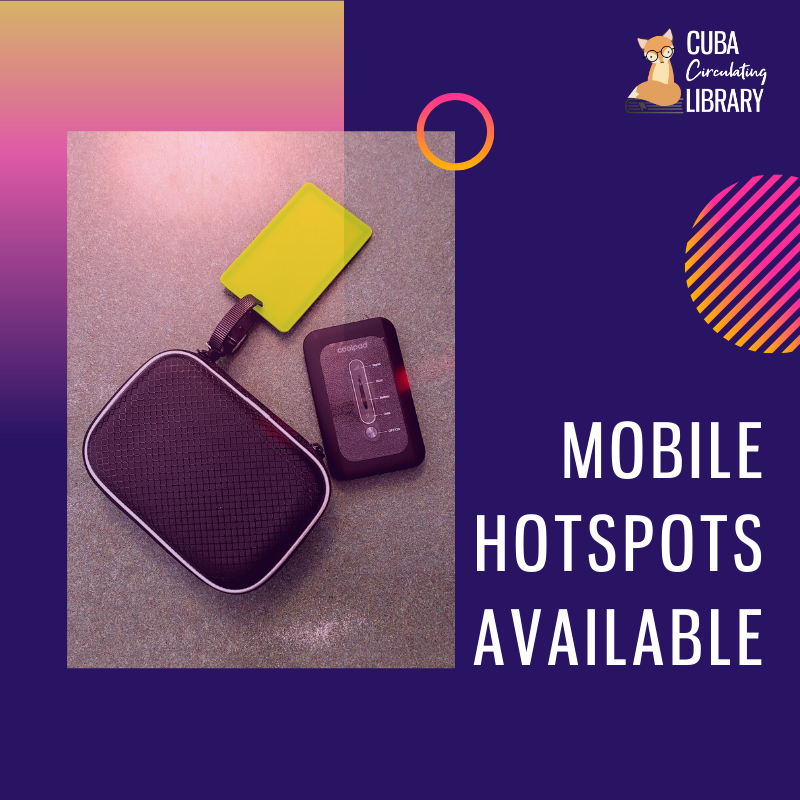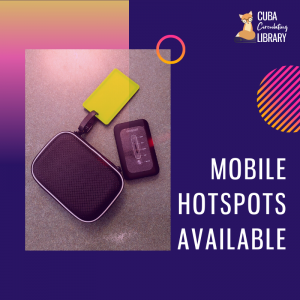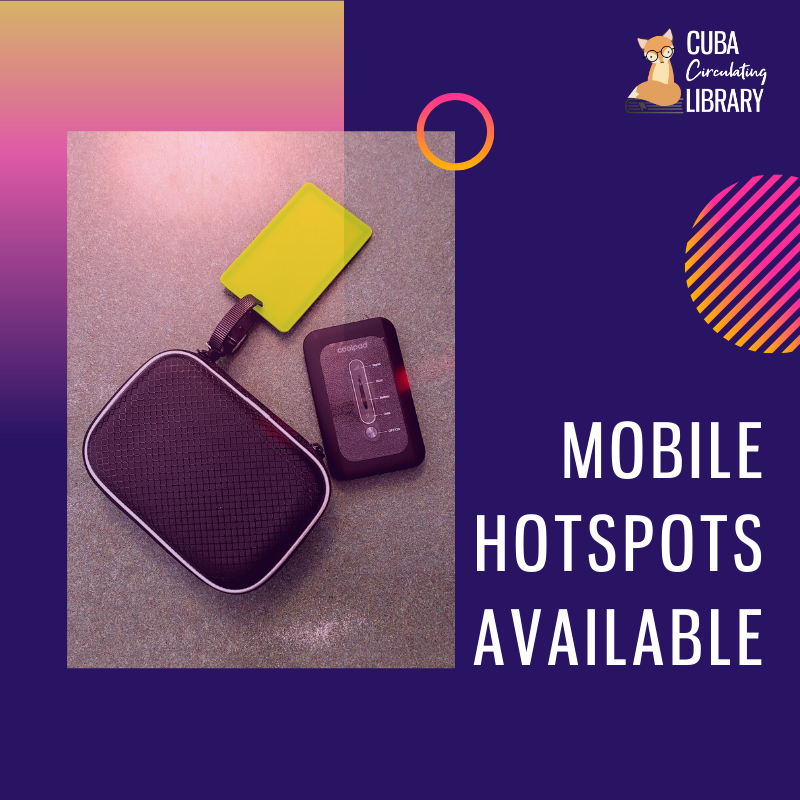 We now have mobile hotspots available for patrons to borrow! In order to borrow a hotspot, you must be 18 or older with an STLS library card in good standing and a current government issued photo ID. Patrons will be asked to read and sign our hotspot circulation policy, which you can read here: https://bit.ly/2GtEMGp They will have a lending period of 7 days, and patrons will be able to place holds on them. Hotspots rely on cell tower technology and coverage, so you may wish to check Sprint's service map here for coverage: https://coverage.sprint.com/IMPACT.jsp?
Please contact the Cuba Library with any questions that are not answered in the hotspot lending policy.