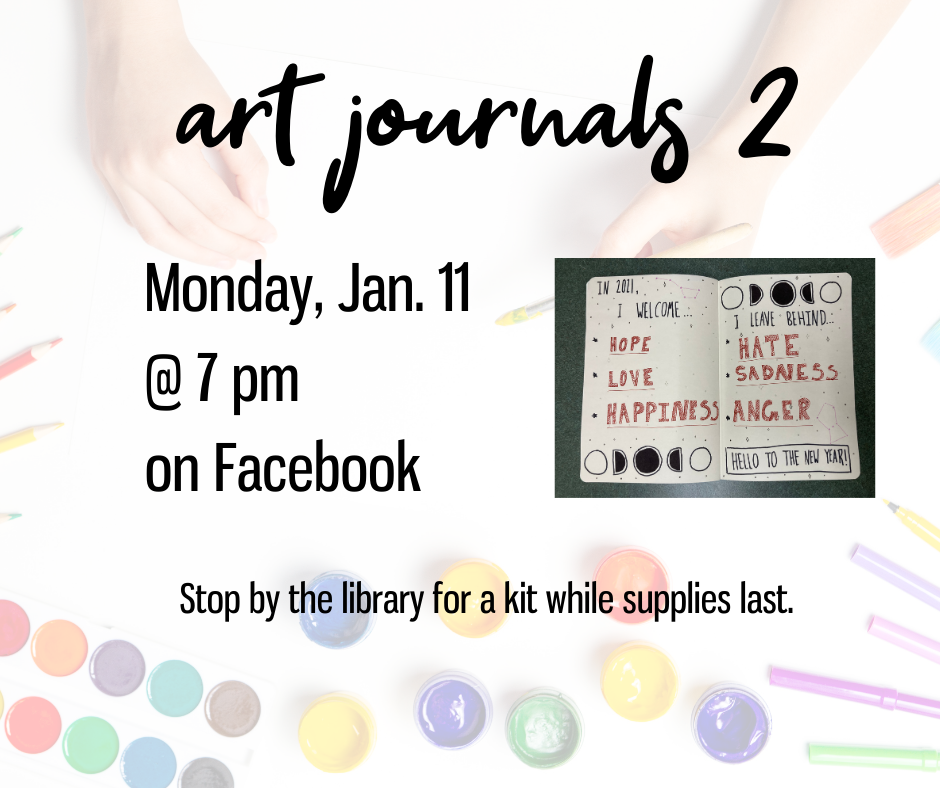 NOTE: For those who already completed the first art journal exercise, we have smaller kits with some construction paper for this new exercise.
Learn a new method of creative expression with library page Rylee Peacock as she shows you how to start an art journal (or continue working on the journal you already started!). New students will receive a kit with a journal, a pen and some supplies to complete the journaling exercise. In addition to the supplies provided, you are welcome to add drawings, decorations, or other art mediums. The craft video with the journaling prompt will be posted on Monday, January 11th at 7 pm on the library Facebook page. Please hold on to your journals and keep an eye out for future prompts, but feel free to do additional journaling on your own as well.
Stop by the library anytime to pick up your kit. Supplies are limited.
The library would like to thank Friends of the Cuba Library, Inc for funding this and all of the Take & Make Crafts that we have provided this fall.