Omnipresent Puppets: Beauty and the Beast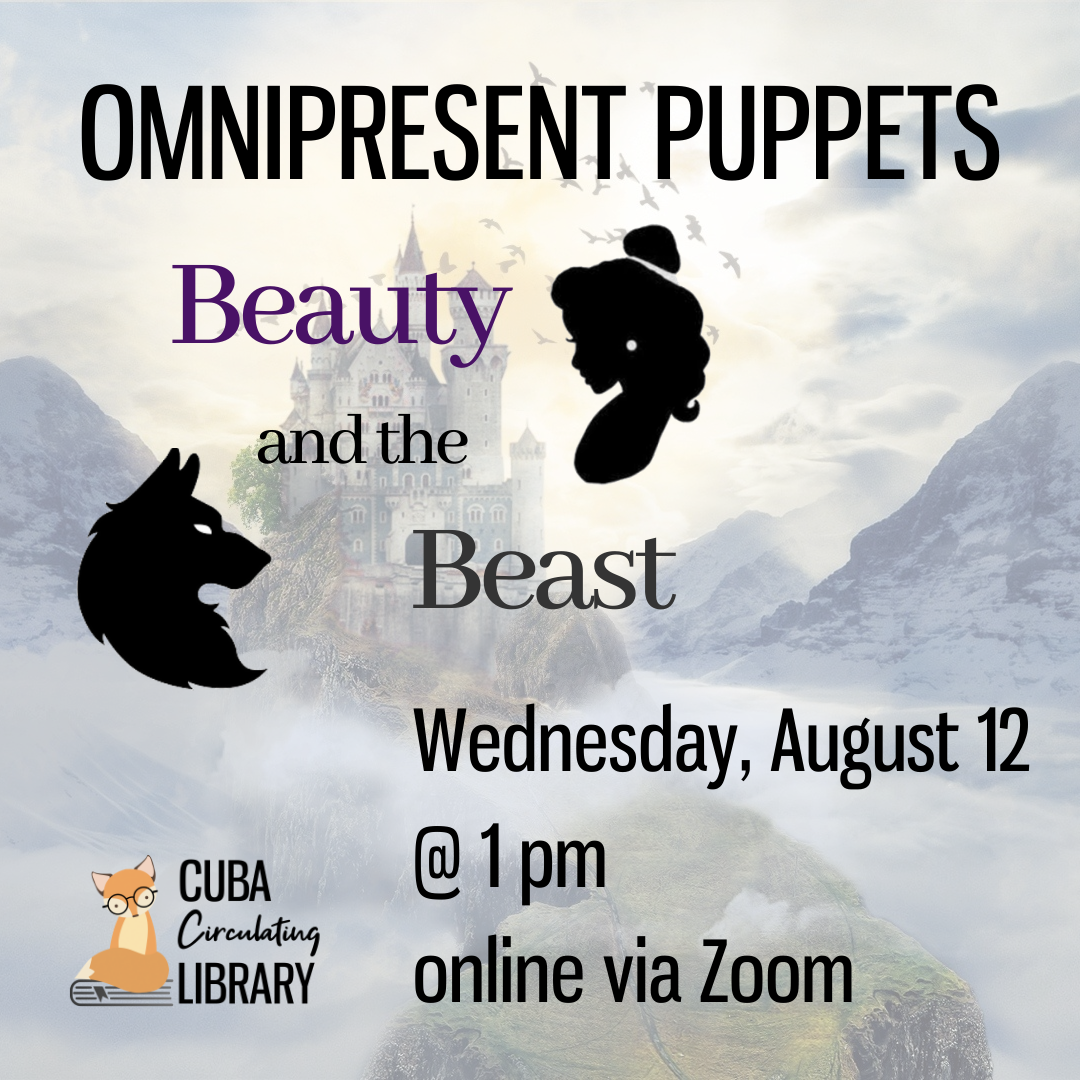 Join us online Wednesday, August 12 for a puppet show featuring a classic tale re-told with Omnipresent's fast-paced comic style. A selfish prince is cursed by a witch to remain a monster until he can learn to love and be loved in return. After he imprisons a lost miller who stumbles upon his castle, the miller's headstrong daughter agrees to stay at the castle to win her father's freedom. During her stay, they grow closer as she gradually melts his icy heart. The pre-recorded show will be posted in the morning, and a live Q & A with the performers will follow at 1pm on Zoom.
This project is made possible with funds from the Decentralization Program, a regrant program of the New York State Council on the Arts with the support of Governor Andrew M. Cuomo and the New York State Legislature and administered by Tri-County Arts Council.