Current Book Displays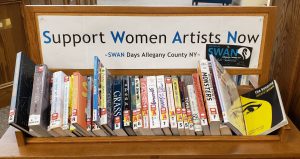 March Book Display: "Support Women Artists Now (SWAN)"
Our book display for the month of March, "Support Women Artists Now", features content by, for, and about women in the arts. Included in our display is a YA title by local author Rochelle Ransom, as well as a canning book by local author Rebecca Lindamood.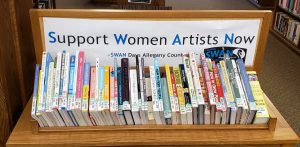 Director's Display: "The Boston Massacre"
As part of our collaborative display with the DAR, we have a selection of titles relating to the Boston Massacre and the American Revolution.