Susan B Anthony – Failure is Impossible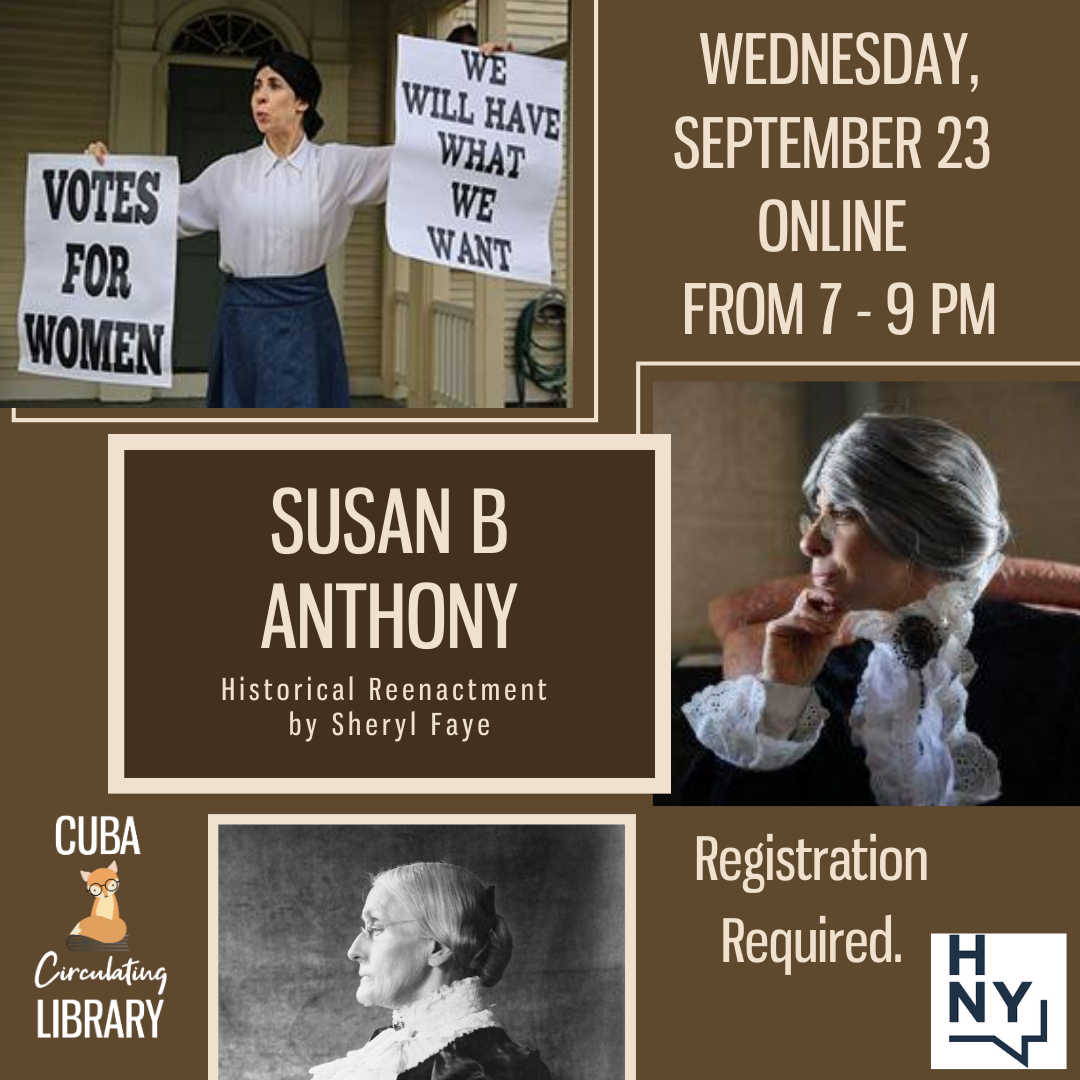 Join us online Wednesday, September 23 from 7 – 7:45 pm as Sheryl Faye presents a reenactment of Susan B Anthony, a women's rights activist who devoted her life to racial, gender, and educational equality. She is one of the most famous women in American history. She played a prominent role in the women's suffrage movement; the 19th Amendment, which gave women the right to vote and she also was in support of women's labor organizations and for a woman's right to own property.
In 2020 we celebrate not only 100 years since the ratification of the 19th Amendment, we're also celebrating Susan B. Anthony's 200th birthday!
The show is 45 minutes long and the link is only active from 7 – 9 pm the evening of the 23rd. Registration is required; patrons are asked to please call, email, or message the library with your email address to receive the link to join the program.
This show is sponsored by a Humanities New York Vision/Action Grant. Any views, findings, conclusions or recommendations expressed in this program do not necessarily represent those of the National Endowment for the Humanities.