Visit the Library By Appointment Starting June 29.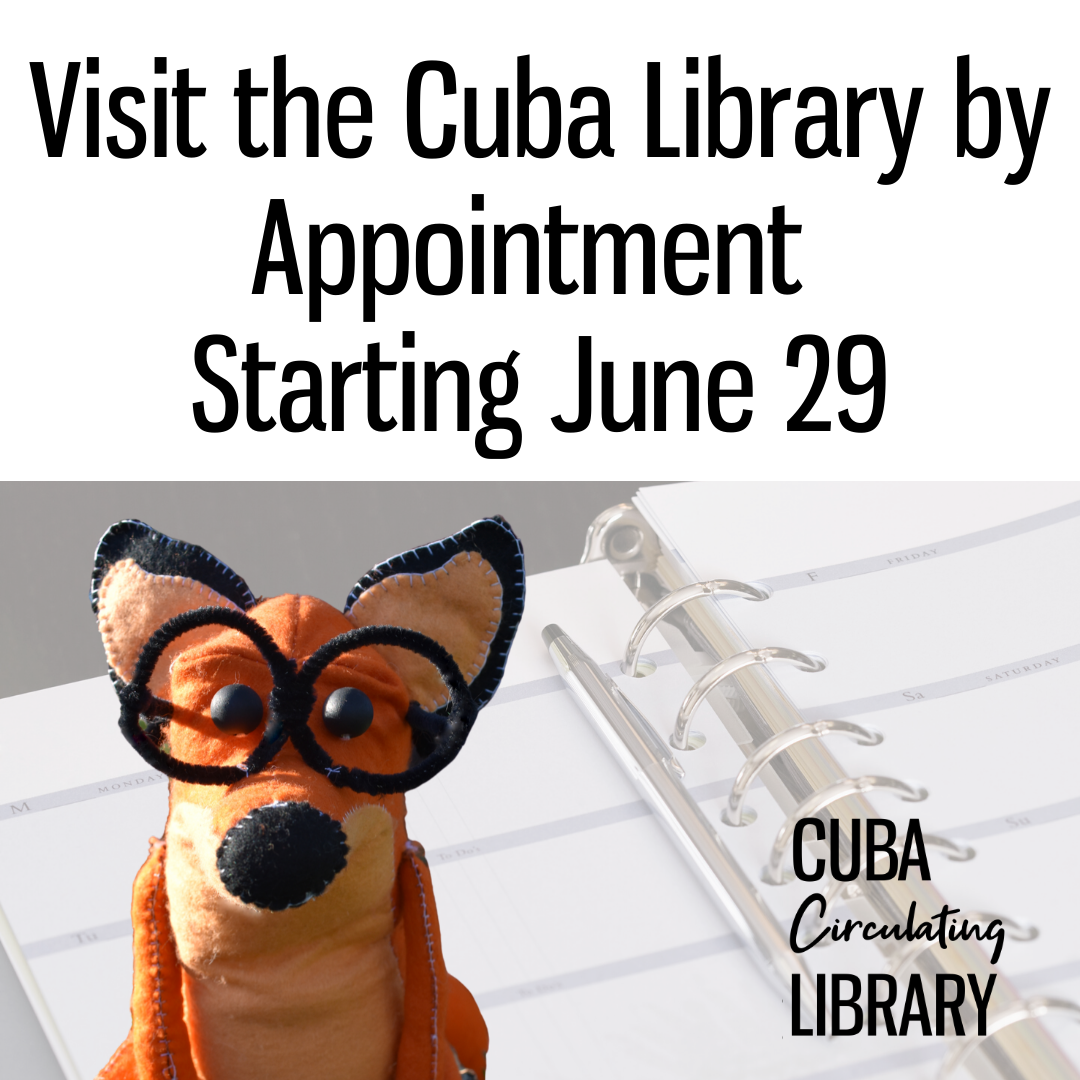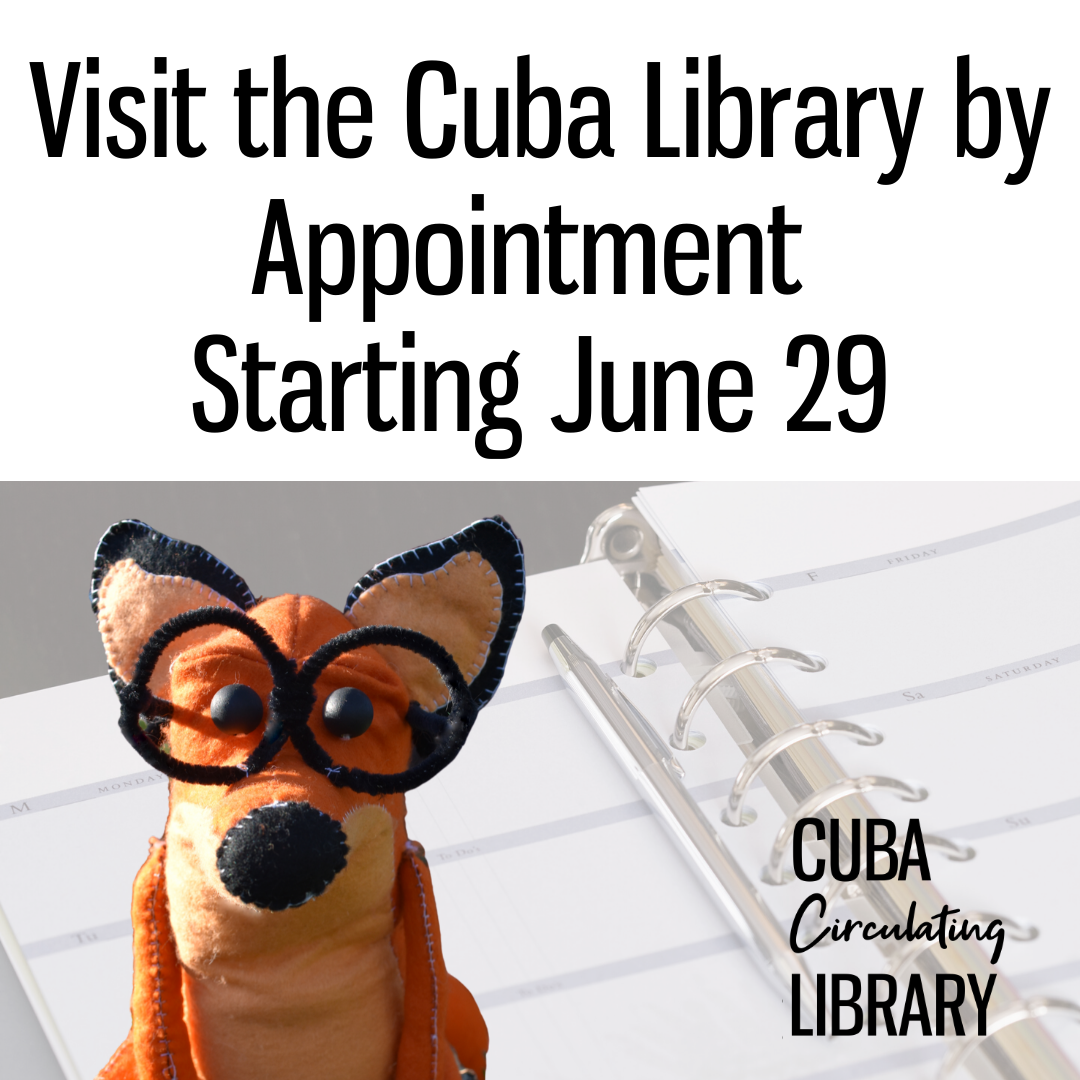 Starting June 29, the library will be open by appointment only from 10 am to 6 pm Monday – Thursday, and Saturdays from 10 am – 3 pm. Appointments will be for 45 minutes, beginning at the top of each hour. After each 45-minute session, staff will clean and disinfect the library before the start of the next appointments. Patrons may call to make appointments beginning June 23.
Due to social distancing guidelines, admittance will be limited to 14 patrons at a time. For this reason, parents are encouraged to leave small children at home, as they count towards the 14 patron limit. Staff members will wear masks and anyone entering the library will be required to wear a mask. Access to public computers will be limited due to social distancing guidelines.
If the library is not at capacity, "walk in" appointments will be permitted. The front door will remain locked; patrons can call from out front or ring the doorbell.
Curbside service will continue to be available for those who prefer a no contact experience.