Among Us Clay Figures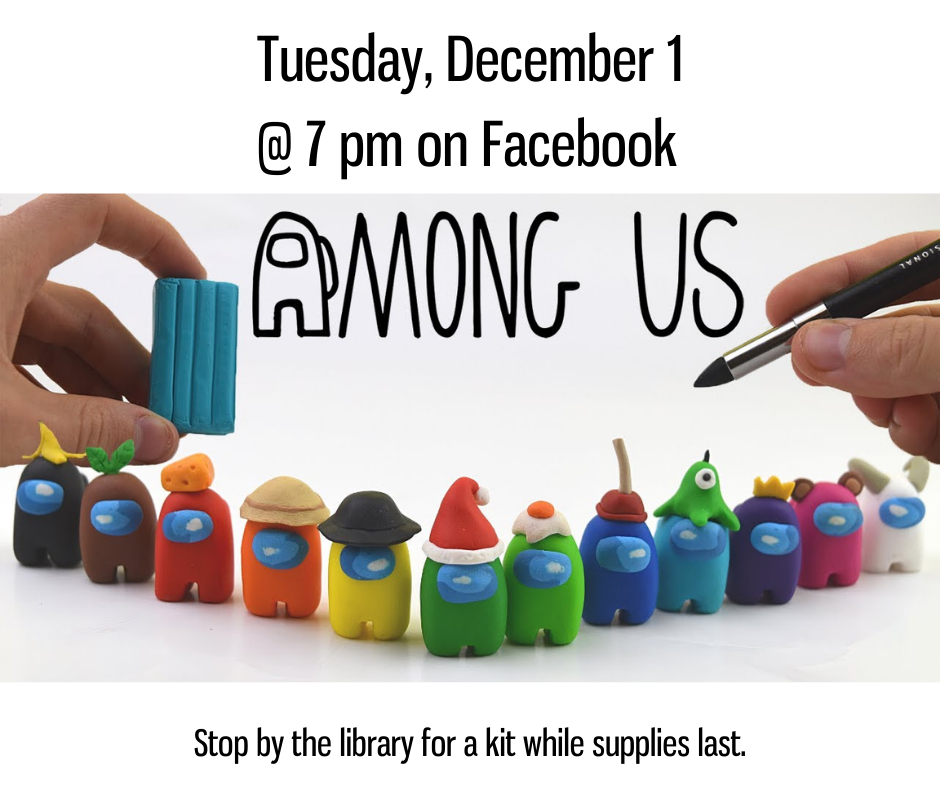 Follow along as library page Rylee Peacock teaches you how to make clay Among Us figures. Each student will receive a kit with everything you need to make your figures, including a couple of colors of polymer clay and popsicle sticks to use as shaping tools, as well as some wire to make a stand if you wish. In addition to the supplies provided, you will need access to an oven to dry your clay. The craft video demonstrating how to make the figures will be posted on Tuesday, December 1st at 7 pm on the library Facebook page.
Pick up your kit anytime this week!
The library would like to thank Friends of the Cuba Library, Inc for funding this and all of the Take & Make Crafts that we have provided this fall.