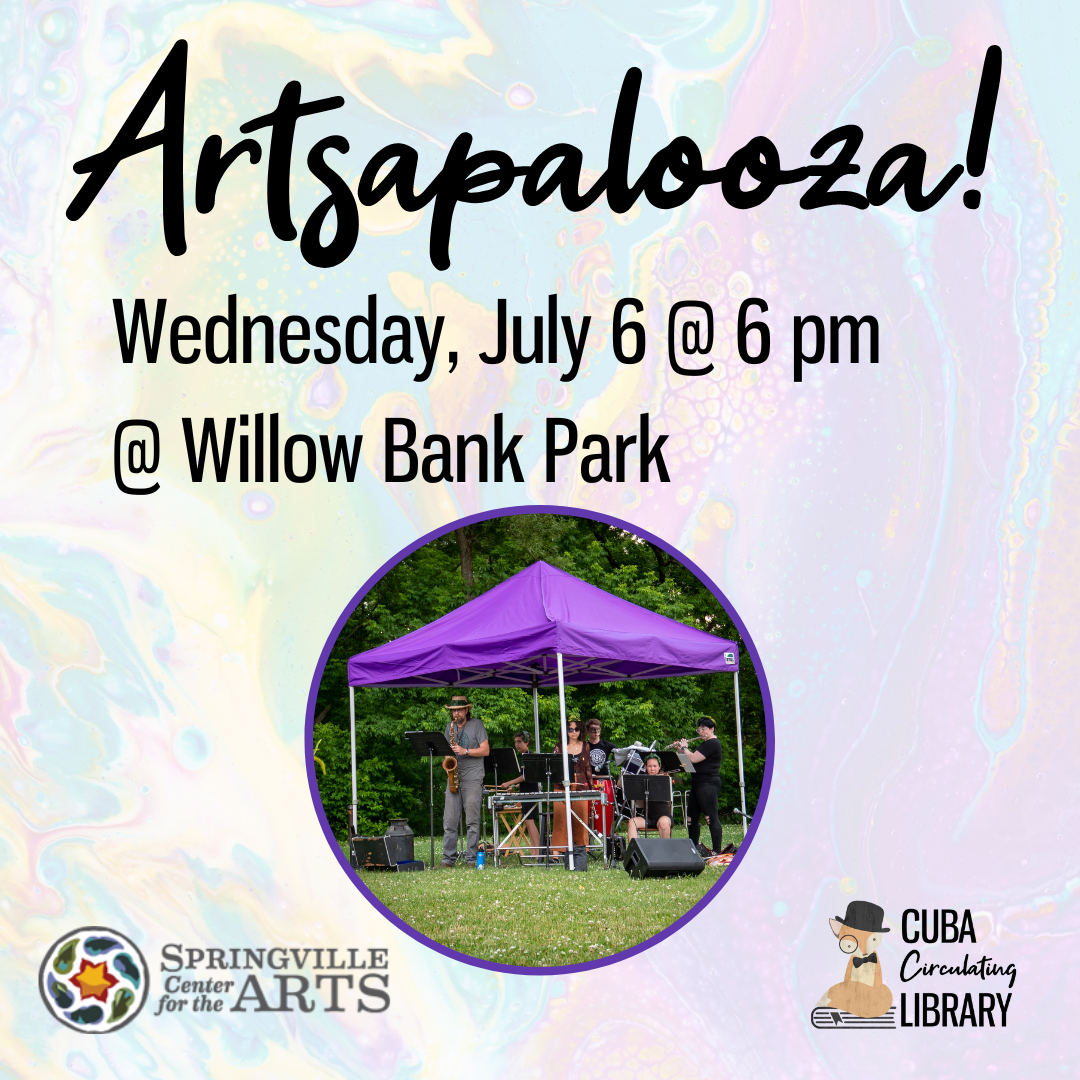 Join us Wednesday, July 6 at 6 pm at Willow Bank Park for Artsapalooza, an outdoor, multi-arts event for families with young children that is touring neighboring communities in Western New York. The two-hour production offers interactive art-making stations, a chance to explore drums and ukulele, theater games, and more, culminating in a giant-puppet performance of Lay Me Down To Sleep, an all-ages play.
Workshops and warm-up performances will begin at 6:00pm. Families are encouraged to bring chairs or blankets.
Lay Me Down To Sleep follows two children trying to find one's missing mother. In the process, they are pulled into the land of dreams. They work together to find a way home, running into a wild array of Dreamland inhabitants and helping them with their nightmares on the way. Ultimately, they have to learn how to face their own fears, using their friendship to keep them safe.
Presented by Springville Center for the Arts