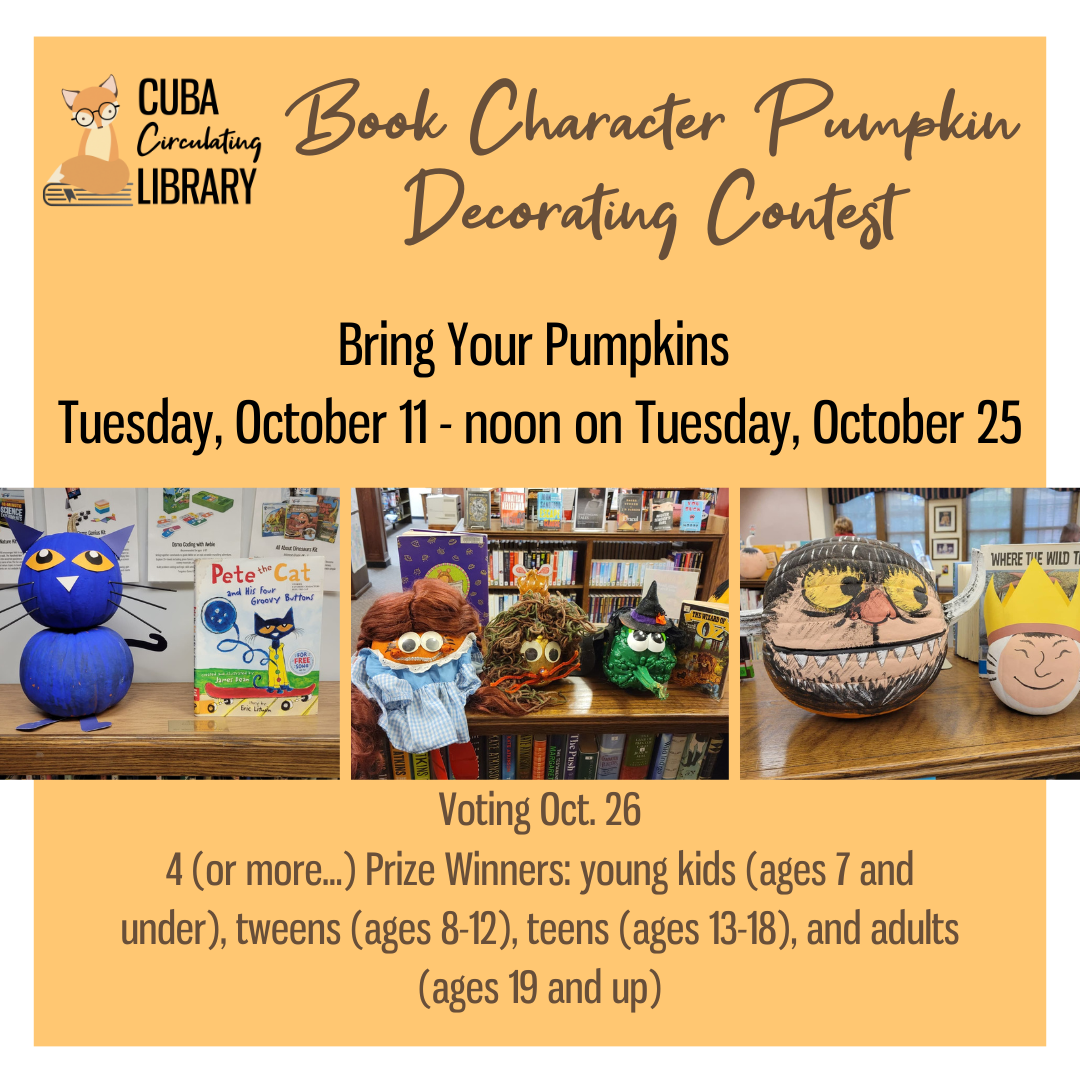 The Cuba Circulating Library is hosting a Book Character Pumpkin Decorating Contest that begins on Tuesday, October 11, and lasts through Tuesday, October 25. Decorate a pumpkin (or gourd) as a book character or with a literary theme and drop it off at the Cuba Library's front desk for display from October 11 – October 25. Library staff & patrons will vote for the best literary pumpkins on October 26. The winners will receive a Cuba Cash gift card!
Contest Rules:
• The library cannot accept carved pumpkin submissions. Only painted and/or decorated whole pumpkin submissions may be entered into the contest.
• Submissions will not be accepted before Tuesday, October 11, at 10 am.
• Contest submissions must be turned into library staff by Tuesday, October 25. Late pumpkin submissions will not be accepted.
• One winner will be chosen from each of the following age categories: young kids (ages 7 and under), tweens (ages 8-12), teens (ages 13-18), and adults (ages 19 and up).
• All pumpkins must be picked up by Saturday, October 29 at 3 pm. Pumpkins that are not picked up by this time will be disposed of.
For more information, please contact the Cuba Library at 585-968-1668.
The prizes for the contest will be funded by the Friends of the Cuba Library, Inc.