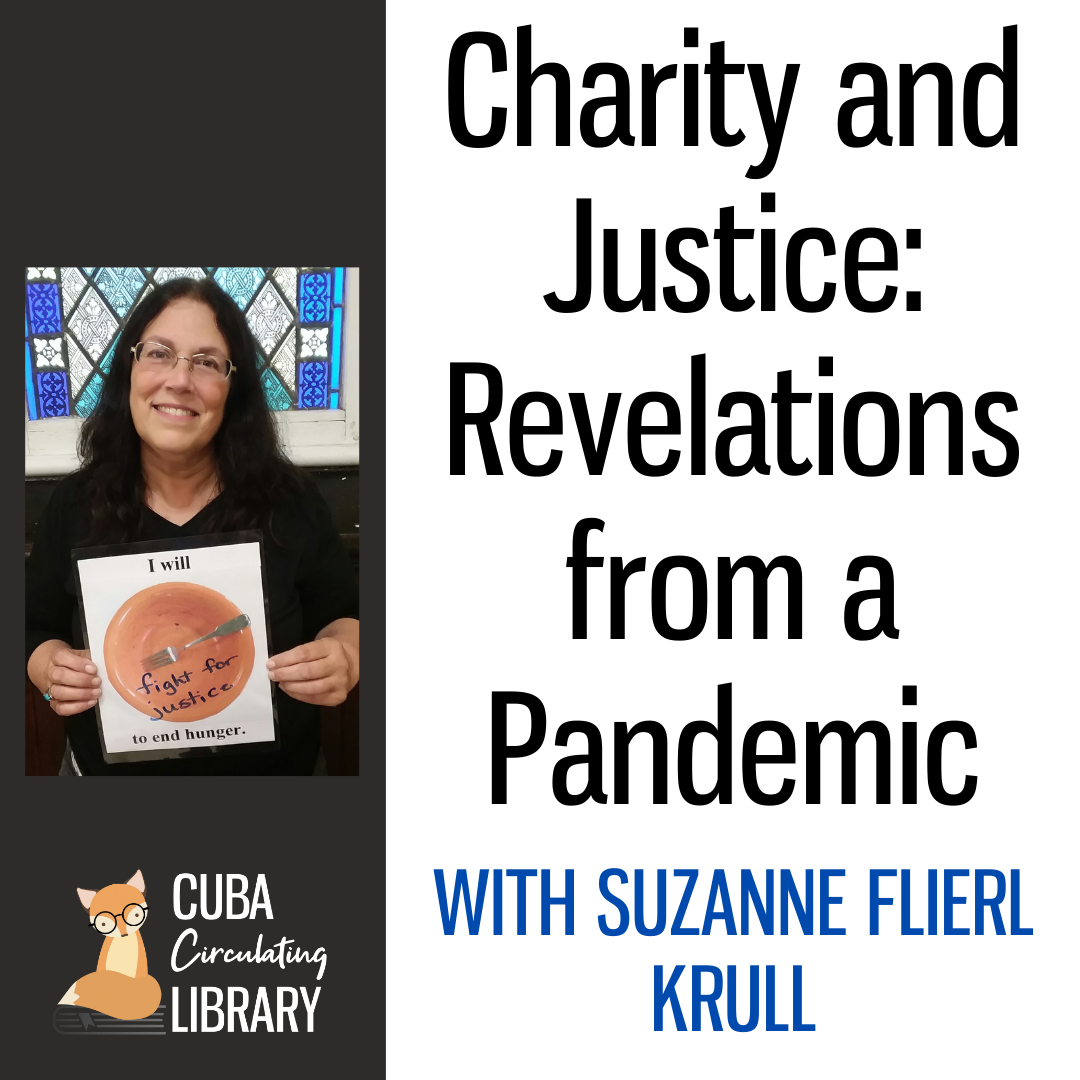 The last year has challenged many assumptions people make about poor people, charity, and justice. On April 15th, the Cuba Circulating Library will host Suzanne Flierl Krull, Executive Director of Cuba Cultural Center Inc at 7:00 p.m. via Go-To-Meeting for a virtual discussion of the lessons we've learned in the past 15 months, and talk about how we can support charity efforts and justice work right here in our own backyards.
Charity is an important support for those facing challenging life circumstances. In 2018, 140 million Americans were one paycheck, or one unexpected $400 emergency away from serious economic crisis. Throughout 2020, even more people lost jobs, had serious trouble paying their rent or mortgage, and many entered food lines for the very first time. The COVID19 pandemic highlighted some fundamental issues that make it clear that, while it is vitally important, charity is not enough. We need justice work as well, to address the root causes that keep so many people near the brink of crisis. How can we support crucial relief efforts AND create a more equitable community?
Email the library for the link to attend. The Library also has tablets and Wi-Fi hotspots available for check out, for those who may need them in order to attend the meeting.
This initiative is made possible through a grant from Libraries Transforming Communities: Focus on Small and Rural Libraries, an initiative of the American Library Association (ALA) in collaboration with the Association for Rural & Small Libraries (ARSL)