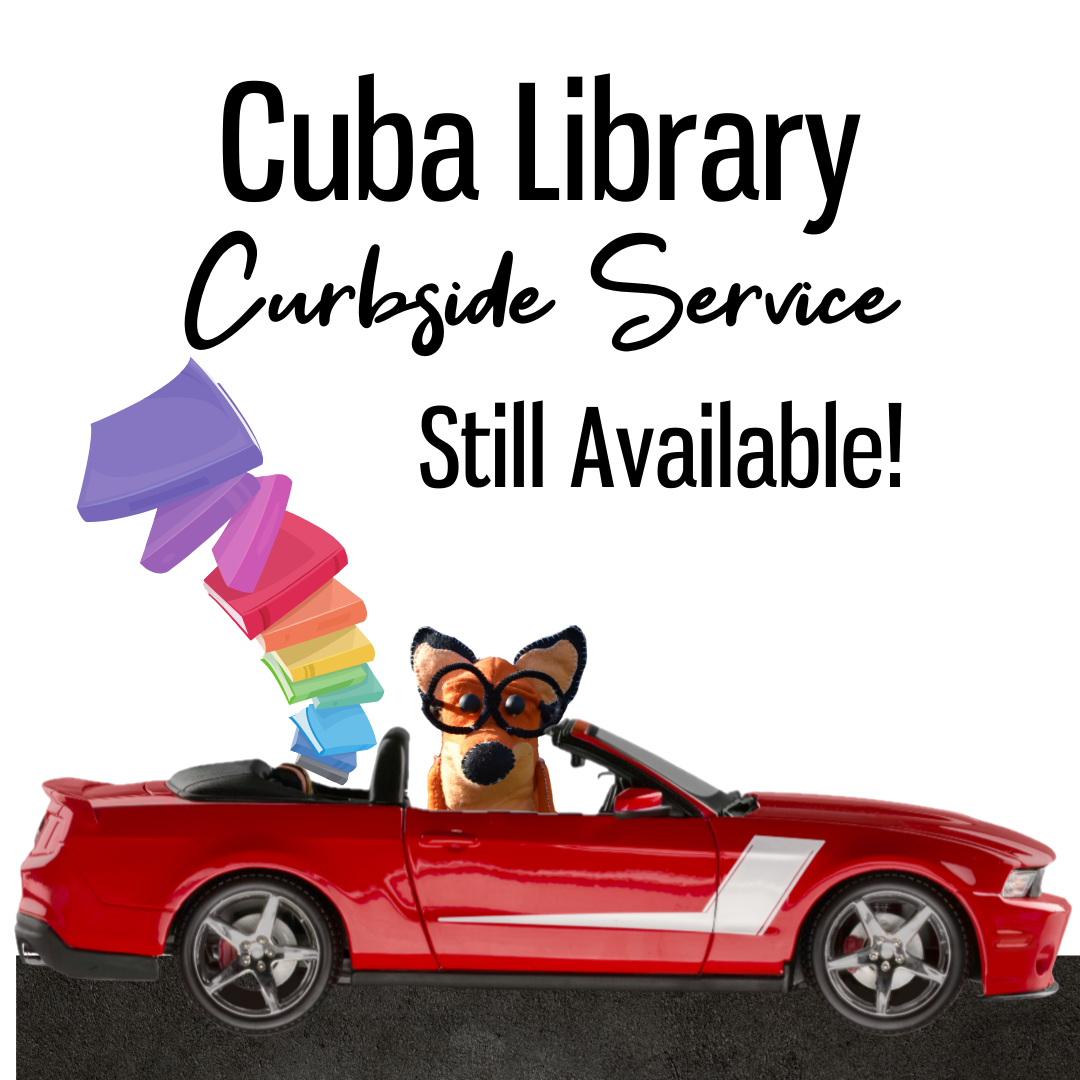 Curbside Service – Contactless curbside pickup procedures, allowing patrons to get books and DVDs without entering the library, is still available for those who prefer a no-contact experience.
We encourage you to use this link https://starcat.stls.org/client/en_US/default to search the online catalog and place holds for items. If you would prefer, you can also call us at 585-968-1668 or email cuba@stls.org to request items. Pickup is available until 1/2 hour before closing every day that the library is open. We look forward to seeing you soon!
If you are curious about what new books we have available, check out the new book pages here on the website. A list of new adult materials can be found at http://cubalibrary.org/our-collection/new-adult-titles/, while new kids & teens books can be found at http://cubalibrary.org/just-for-kids-and-…/new-youth-titles/
How to pick up your holds from Cuba Library
Place your hold in our online catalog if possible. You may also call us or email cuba@stls.org for assistance placing holds.
Wait to receive a phone call or email confirming your hold is ready for pick up before coming to the library.
Arrive at the library – please follow the instructions on sign out front.
Call the phone number listed on the sign at the library.

Have your library card number ready when you call
Please wait in your vehicle while we verify your card number.

Staff will place your items on the table outside the library's main entrance.

To respect the library's social distancing policy and a zero contact pick-up, please wait until staff leaves the table to approach.

If you have any questions about the process, please call the library.