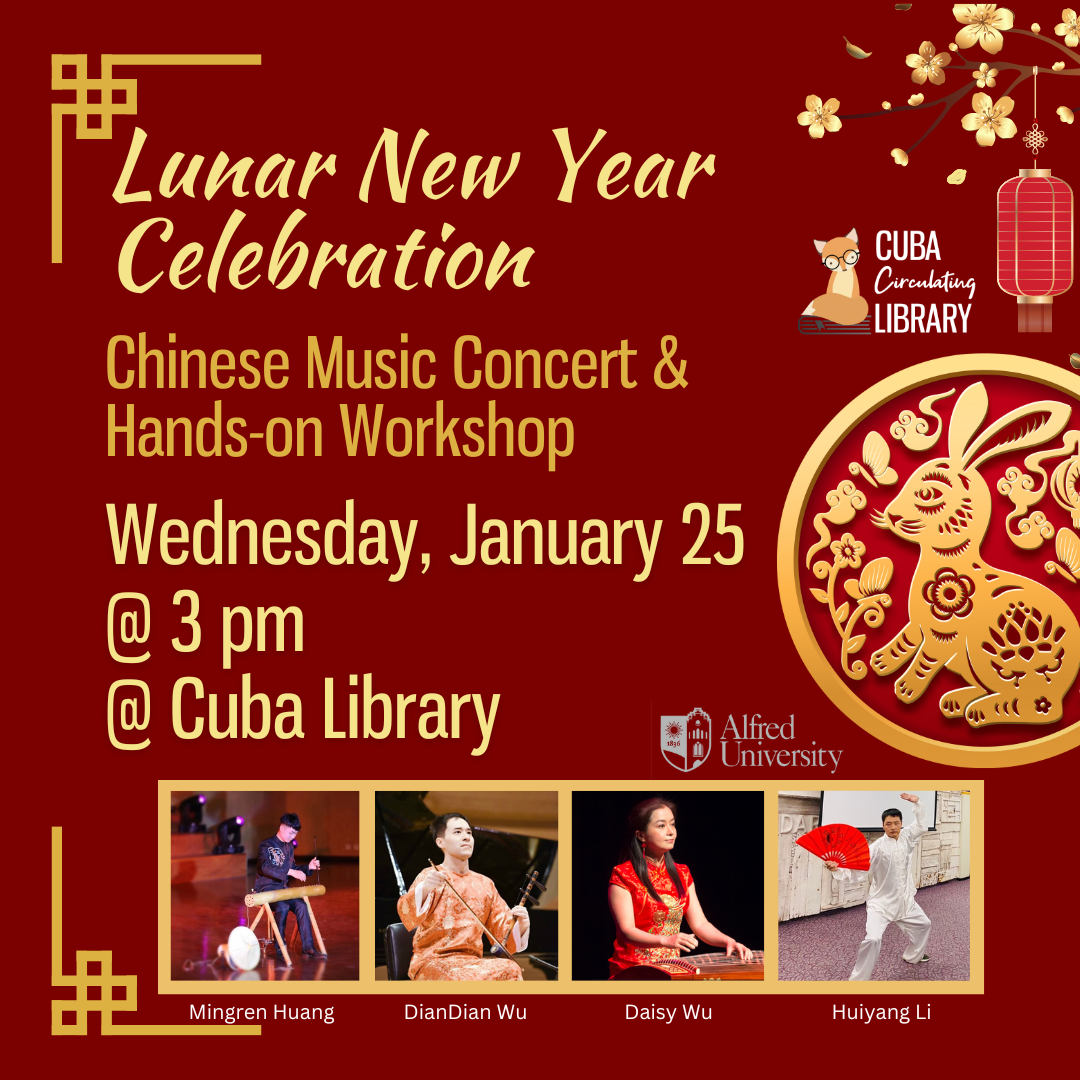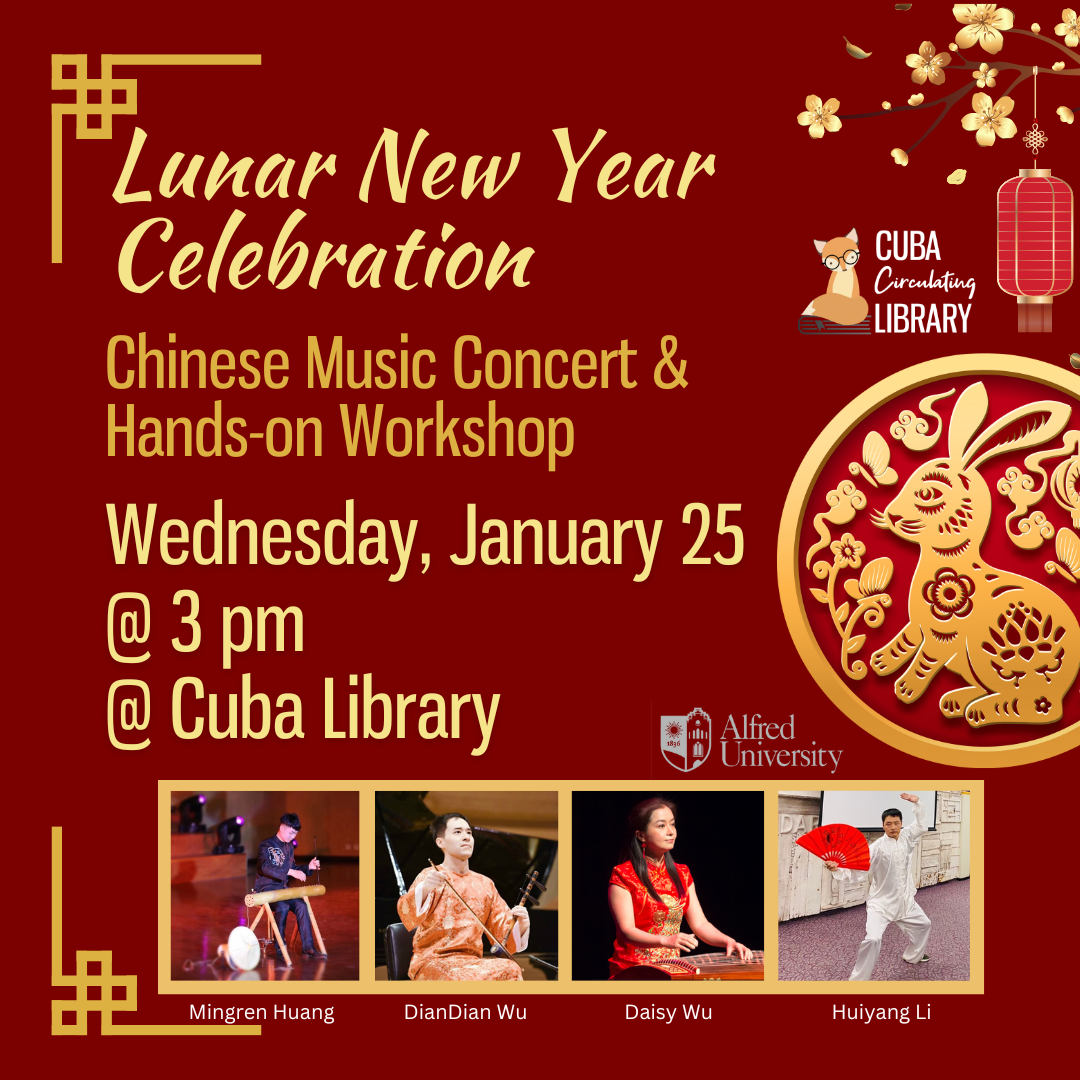 The Cuba Circulating Library is pleased to invite all ages to a Lunar New Year Celebration on Wednesday, Jan. 25, at 3:00 pm. This event will feature music and hands-on activities. Musicians include faculty from Alfred University Daisy Wu, Huiyang Li, and Mingren Huang, as well as guest artist from China, DianDian Wu.
DianDian Wu is a Chinese musician, writer, producer, and actor. He holds a Master of Arts degree from Columbia University. In 2011, he gave his solo concert at Carnegie Hall with a unique blend of piano and authentic Chinese instruments. He also performed solos at Lincoln Center, Harvard University, and different prestigious venues around the world. World Journal remarked that Wu's "performance was superb." Hollywood magazine remarked, "He will undoubtedly create a unique genre that will captivate music enthusiasts, wherever they may be." In addition to his music, he published literary works and acted in films and television series. He also produced television series that have been broadcast internationally.
The Lunar New Year is a festival typically celebrated in China and other Asian countries that begins with the first moon of the lunar calendar. This free program is for all ages—all are welcome!