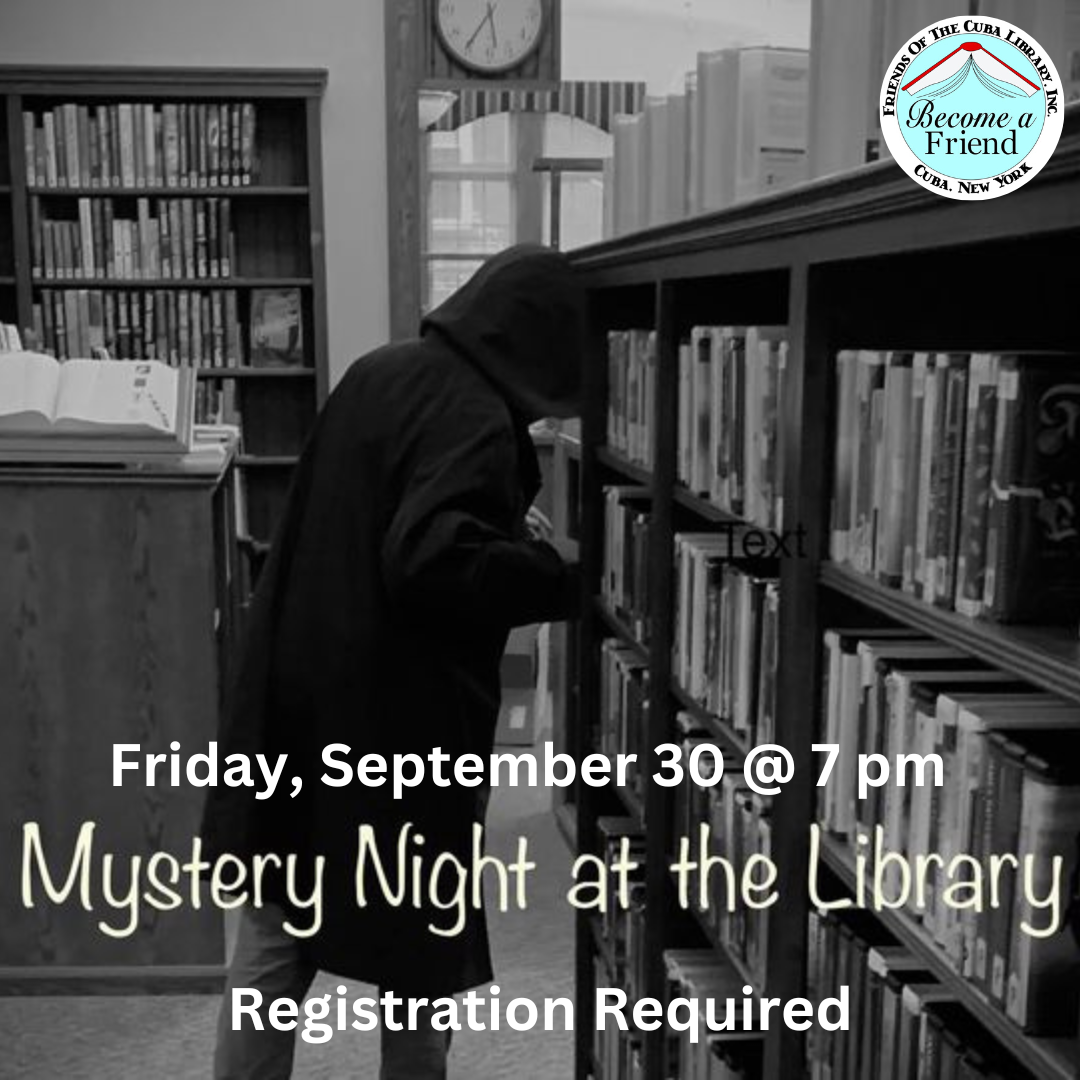 The walls of the Cuba Circulating Library are holding a secret! Come and join the fun on September 30th at 7 pm!
An extremely valuable book disappeared in 1962. Don your favorite 60's attire, gather your teammates and crack the case – Where is it? Who is the culprit?
Call the library at 585-968-1668 before September 25th. Your fee for an evening of fun is $10. A mystery to solve, delicious snacks, prizes and more!
This event is sponsored by Friends of the Cuba Library, Inc a 501 (c)(3)
Donations are tax deductible. A financial statement is available upon request.