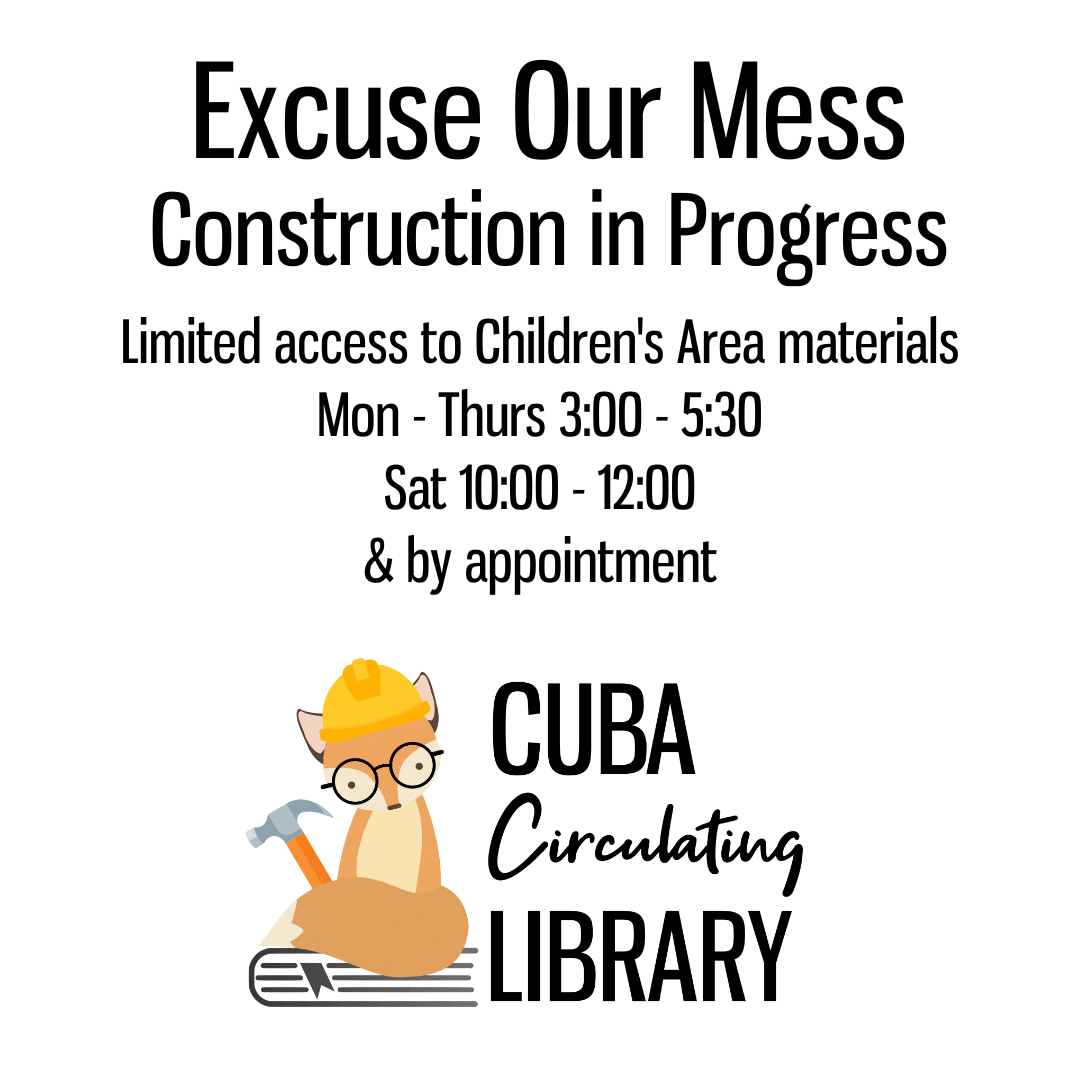 Renovation of our Children's Area is set to begin Monday, April 10.
The Children's Area on the main floor will not be accessible during the renovation. We will keep the newest Children's, Juvenile, and Young Adults items on the library's main floor in the adult non-fiction section, next to the board game collection. The majority of our Children's, Juvenile, and Teen items are in the community room, which will be open and the books accessible during the following hours:
Monday-Thursday 3:00-5:30
Saturday 10:00-12:00
& by appointment
It is important to us that we offer access to this collection as much as possible during this time, so we will do our best to provide access as staffing allows. If you aren't able to visit the library when the community room is open, please feel free to reach out to us to schedule a time to visit the Children's collection.