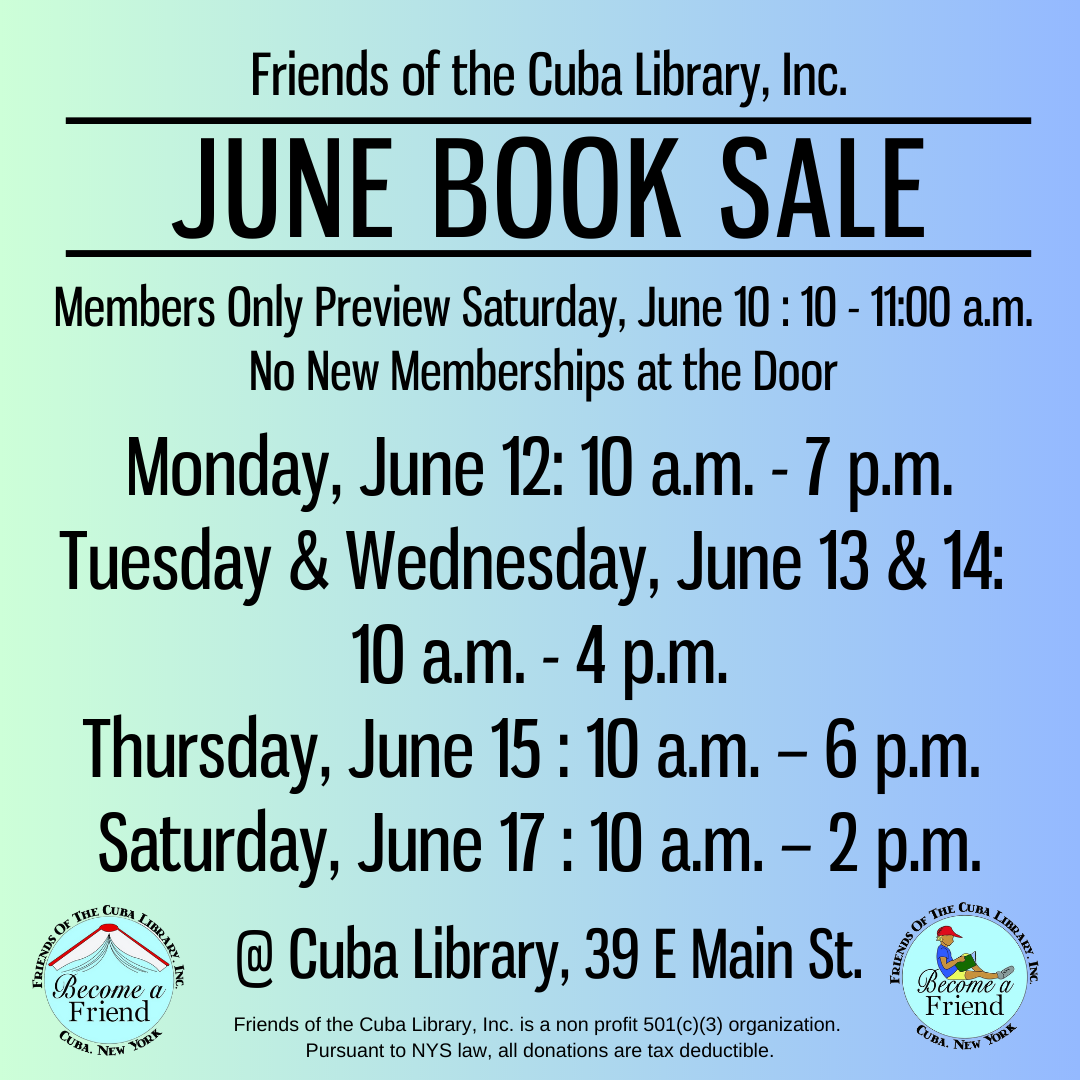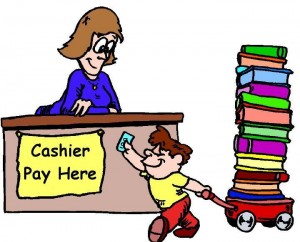 June 2023 Book Sale
The sale begins Saturday, June 10 with a preview for members only from 10 – 11:00 a.m. There will be no new memberships taken at the door. Only those who have already paid membership dues for this year will be admitted.
Open to the Public:
Monday, June 12, 10:00 a.m. – 7:00 p.m.
Tuesday & Wednesday, June 13 & 14, 10:00 a.m.- 4:00 p.m.
Thursday, June 15, 10:00 a.m. – 6:00 p.m.
Saturday, June 17, 2022 10:00 a.m. – 2:00 p.m. $5 bag sale
We have a variety of books to offer. Shelves are overflowing and will be restocked throughout the sale.
Friends of the Cuba Library, Inc. is a non profit 501(c)(3) organization. Pursuant to NYS law, all donations are tax deductible.