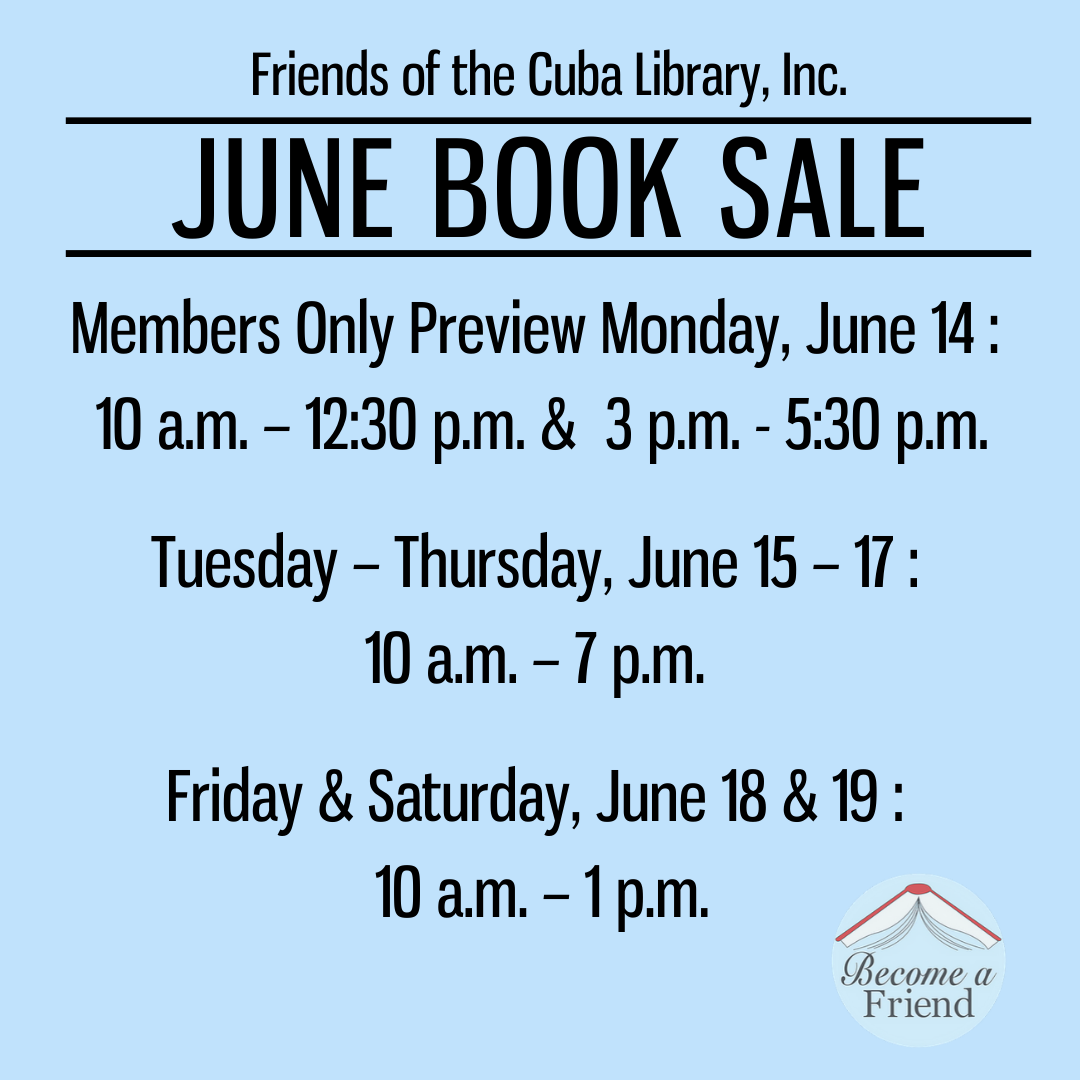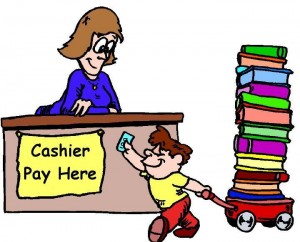 Friends of the Cuba Library, Inc. will hold their annual book sale the week of June 14 – 19th. They have a "super large" selection of fiction and nonfiction: mysteries, suspense, history, biography, young adult and children's books, as well as, large print, audio books, music CDs (specially priced), and movie and TV series DVDs, graphic novels, and science fiction and fantasy.
Book sale dates are as follows:
Presale: Friends of the Cuba Library members only Monday, June 14, 2021 from 10 a.m.–12:30 p.m. & from 3:00–5:30 p.m. Non-members may join at the door; membership cost is $5 for adults, and $2 for students under 18.
Open to the Community: Tuesday, June 15 thru Thursday, June 17 from 10:00 a.m.–7:00 p.m., and Friday, June 18 and Saturday, June 19 from 10 a.m.–1:00 p.m.
The regular book sale will be in the book sale room as usual, and this year there will also be a $2 bag sale every day in the Community Room. Only the books in the Community Room are part of the $2 bag sale. The books in the book sale room are being sold at regular book sale prices.
The sale will take place at Cuba Library, 39 E. Main St. Cuba, NY. Questions? Contact the library at (585)968-1668.
Friends of the Cuba Library, Inc. is a 501(c)3 public charity. Donations are deductible to the full extent of the law. Financial Statement available upon request.