Tax Vote Information
RESOLUTION RE TAX LEVY INCREASED
WHEREAS, the Cuba Circulating Library approved its 2022 Budget at its Board of Trustees Meeting held on December 13, 2021, and
WHEREAS, the adoption of this 2022 budget for the Cuba Circulating Library requires a
tax levy increase that exceeds the tax cap imposed by state law as outlined in General Municipal Law Section 3-c adopted in 2011; and
WHEREAS, General Municipal Law Section 3-c expressly permits the Board of Trustees to
override the tax levy limit by a resolution approved by a vote of sixty percent of
qualified board members; now therefore be it
RESOLVED, that the Board of Trustees of the Cuba Circulating Library voted and approved to
exceed the tax levy limit for 2022 by at least the sixty percent of the Board of Trustees as required by state law on January 10, 2022.

Understanding Your Library's 2022 Budget Vote
The Cuba Circulating Library is dedicated to free and equal access to information, knowledge, learning, and the joys of reading for our diverse community. We do this by providing popular materials and programs to meet the informational, cultural, and recreational needs of all members of our community. Without regard to income or education level, we provide books, audiovisual materials, programs, and classes for all. The Library extends past its walls by partnering with area organizations, such as the school, Chamber of Commerce, Palmer Opera House, and Cornell Cooperative Extension.
Current Cuba Library Resources and Services
8,900 square foot historic building

17,000 fiction and non-fiction books

1,600 DVDS

225 video games

30,000 downloadable audio and eBooks

7 public access computers

50 electronic databases

24/7 high-speed Wi-Fi access

10 Wi-Fi hotspots for check out

Hearing assistance devices

STEAM kits

Literacy kits

Knowledgeable staff to support your reading, research, and work needs
60 seat community room for public use

Local history and genealogical resources

Federal and state tax forms

Art gallery

Scanning, copying, and faxing services

Children's story hours and programs

Community lectures and art classes

One-on-one tech tutoring

Tween and teen activities

Summer Reading Program

Resume and job searching assistance

Open for 48 hours/week; 5 days/week

A comfortable place to enjoy a good book in print or on your digital device
Cuba Library has not sought a tax increase since 2018.
Local Tax Impacts of Our Increase*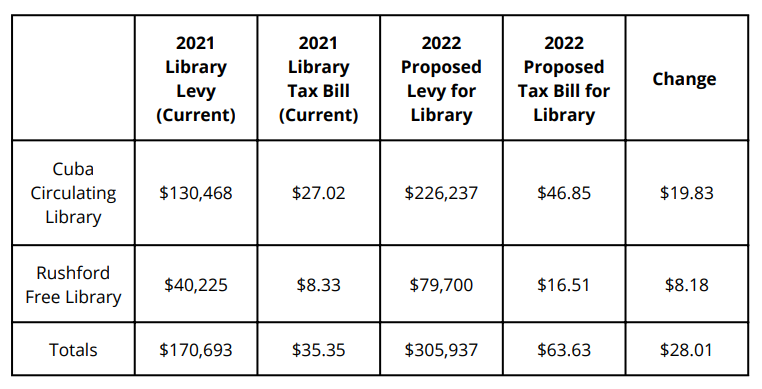 *The library levy is based on a true value tax rate of 0.6363% per $100,000 assessment.
**For a full copy of the 2022 budget, please visit the library or go to the library trustees page at https://tinyurl.com/2wmcj55y and find it under the Library Budget section.
Library services save Cuba community members over $467,000 in 2021.
The average family will save $6,750 a year by using the library.
This vote will preserve your community library services for $0.53 per week.*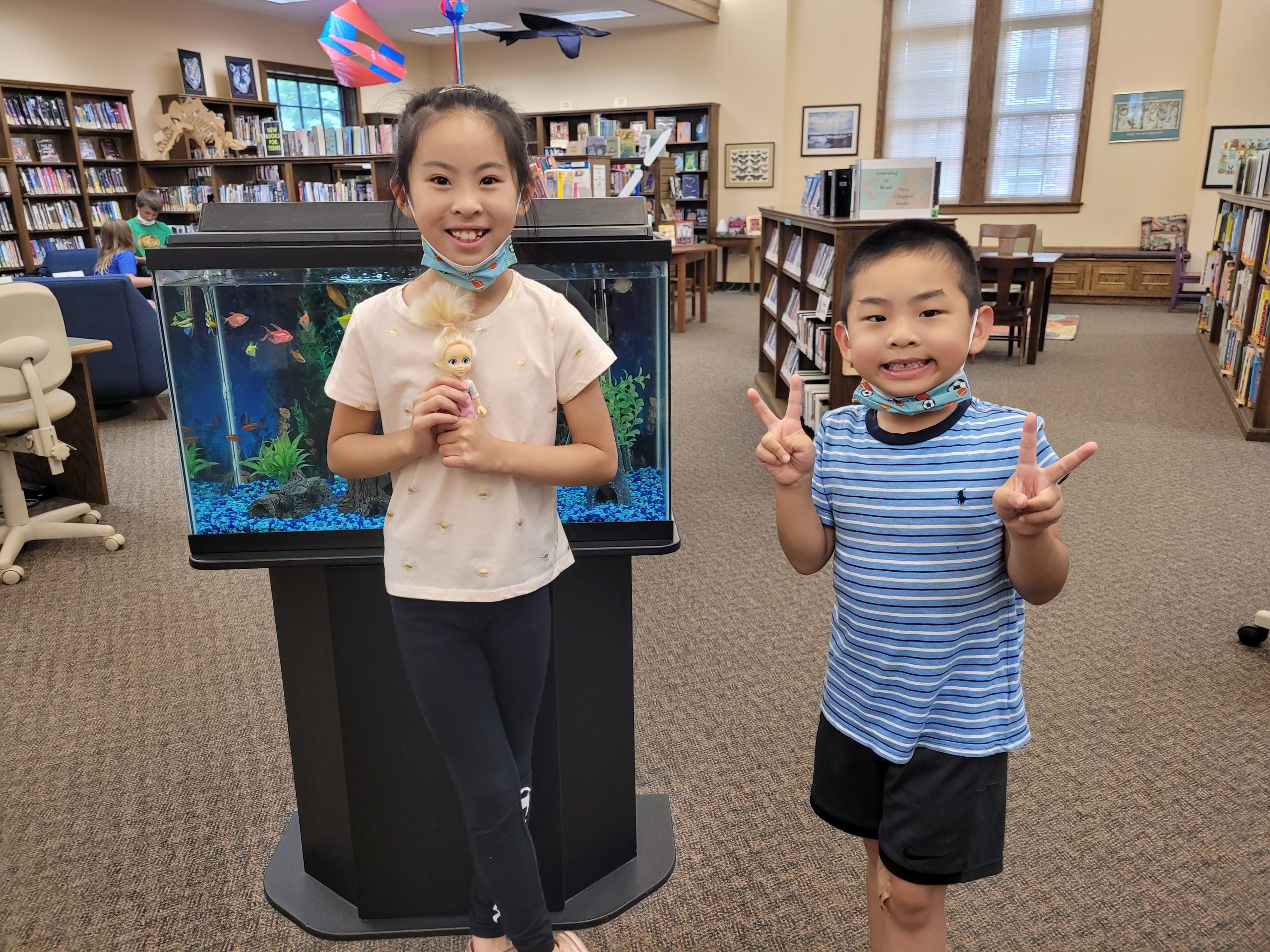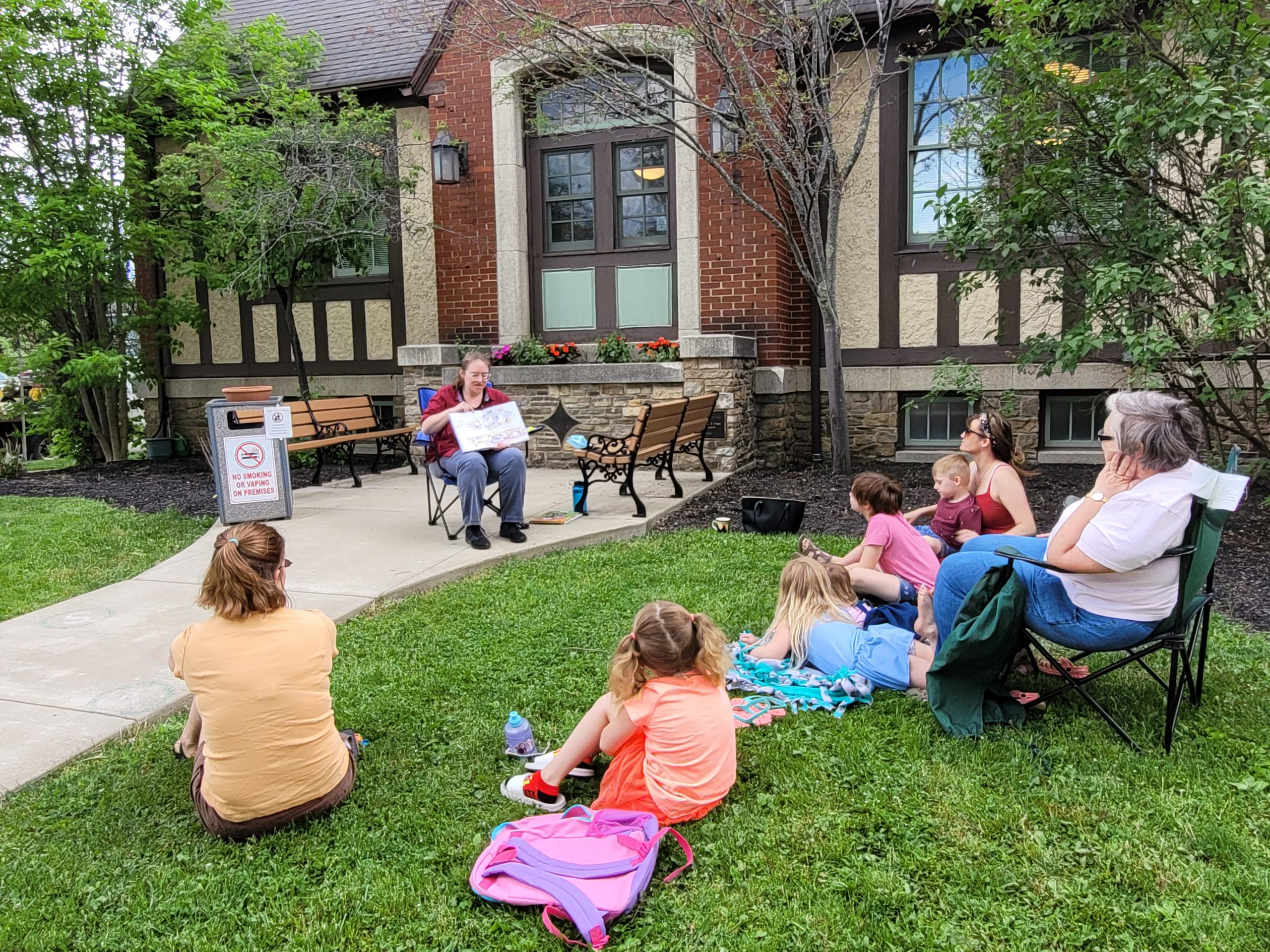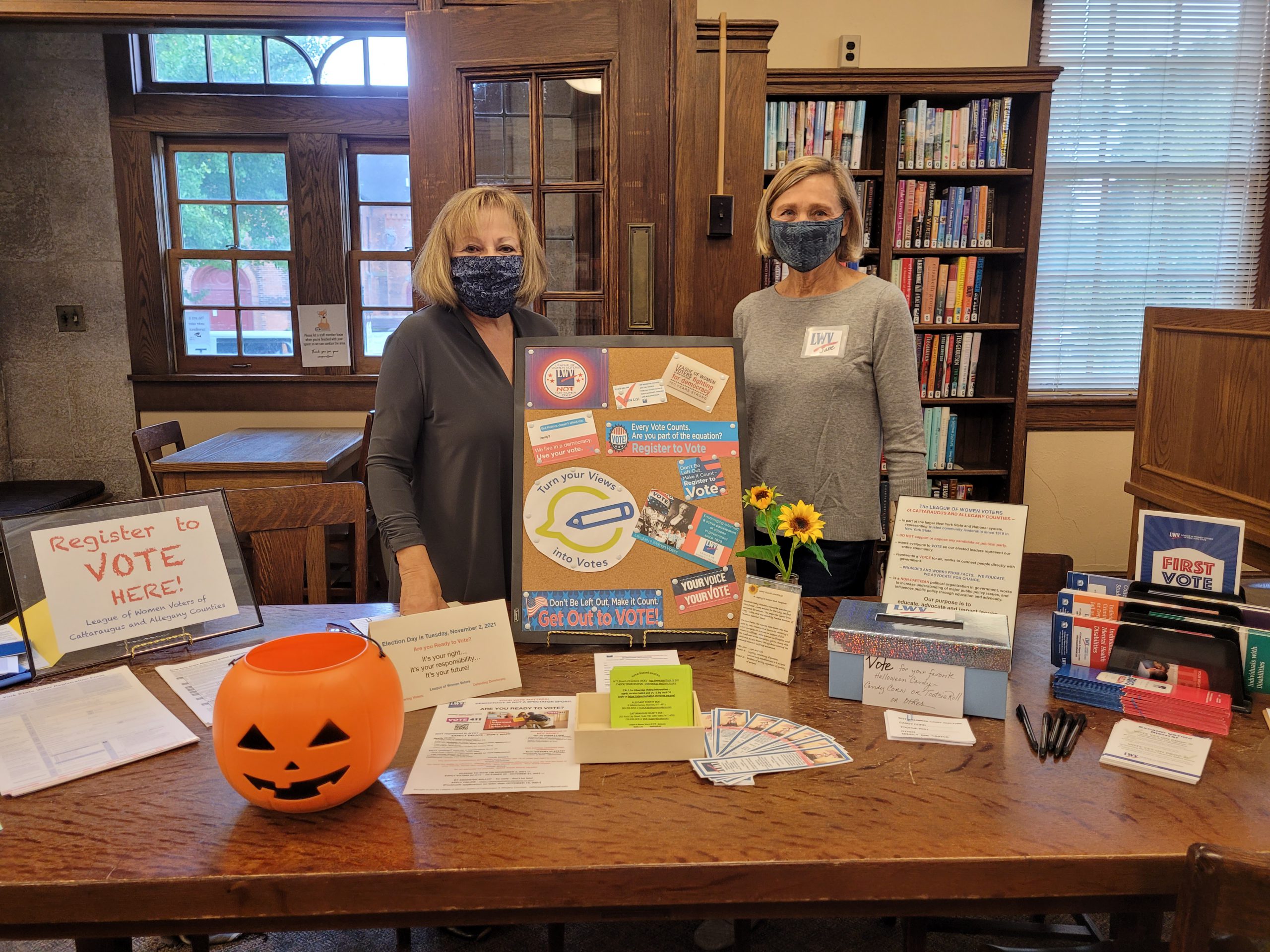 Library Budget Vote: Tuesday, May 17, 2022 at the CRCS Elementary School and Rushford Town Hall
12:00 p.m. to 8:00 p.m
IT'S IMPORTANT TO US THAT WE ANSWER YOUR QUESTIONS…
Why move full funding for libraries from municipal to school district support?
Both Cuba and Rushford libraries are currently supported by local municipal governments, which include the Towns of Cuba and Rushford as well as the Village of Cuba. These municipalities have faced economic hardships as a result of the COVID-19 pandemic. All of these municipalities must prioritize state mandated services to their residents.
Additionally, both libraries receive support from school district residents through the current Education Law 259 public vote, which is facilitated by the Cuba-Rushford Central School District Board of Education.
The libraries are proposing to transition full funding required to provide essential public library services from these municipalities to the existing Education Law 259 public vote. This will create a stable funding source for the libraries, relinquish local municipalities of library financial requirements, and empower residents to vote on all library finances.
Are there sources of library revenue other than municipal or school district support?
Public libraries receive little support from New York State for essential services. Cuba Circulating Library received $1,615 in 2021 through Local Library Services Aid. Rushford Free Library received $1,382. Amounts are based on a NYS Education Department per capita formula. Public libraries in New York State receive 85-95% of their funds through local property taxes. Most libraries are fully funded by public vote through Education Law 259 or Chapter 414 of New York State 1995 Laws.
Both libraries seek grants, participate in fundraising, accept donations or charge nominal lost materials fees. However, these sources of revenue are not stable, and only represent 5-10% percent of total operating revenue.
The Cuba Library writes several successful grants each year. Last year the library received over $50,000 in grants. These grants cover the costs of construction, programs, and technology improvements. It is difficult for public libraries to secure grants for the purpose of personnel costs or library materials. Most state and private funding sources see these expenses as the financial responsibility of the local community.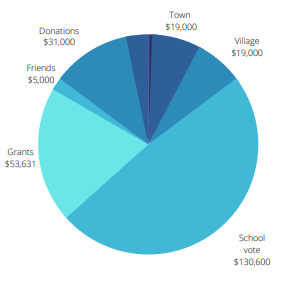 Shouldn't the libraries use monies from their endowment funds to make up the difference?
Since 2005, Cuba Circulating Library has maintained an endowment that provides operational support. The library's endowment policy protects the long-term value of library savings by only using the endowment's interest to offset operational expenses and maintain reasonable tax rates for community members. Spending the endowment's principal for operational expenses would not allow future generations to take advantage of its benefits, and principal spending would increase taxes more in the long-term.
How does this vote align with the Tax Cap?
In order to meet Public Library Minimum Standards set by the State Education Department, both libraries' trustees voted unanimously to override the Tax Cap. This override is a onetime measure to meet the service needs of the community.
What will future budget requests from our libraries look like?
Library trustees believe this 2022 request will enable the libraries to provide quality services far into the future. Once approved, future budget requests will better align with the New York State Tax Cap which is set at 2% or the rate of inflation.
How will the proposition language read for school district residents on the day of the vote?
Resolved: that the Board of Education of Cuba-Rushford School District shall be
authorized to levy taxes annually in the amount of $226,237.00 for Cuba Circulating
Library and $79,700.00 for Rushford Free Library to provide public library services, and
to deliver such funds to each library's Board of Trustees.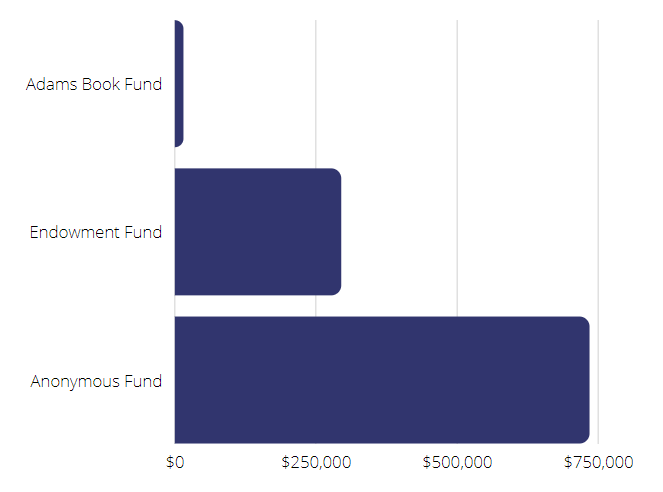 What are the community benefits of an approved library budget?
Extended hours: Cuba Library offers evening and weekend hours. We are open 48 hours per week; This is 23 hours more than required by state law.
Afterschool programs: Children and teens will be able to attend programs on art, STEAM, and cooking, and to work with dedicated staff members for technical help with homework.
Exciting new initiatives: The library is starting a series of daytime programs geared toward senior adults. These programs will cover topics such as healthy eating, low impact exercise, scam prevention, and arts & crafts.
Balanced budget: the library will no longer have deficit spending and will be able to plan for the future.
More books and media: the library will update and increase library material spending for all ages, including young children, teens, adults, and seniors.
Improved technology: we will provide access to current internet and computer resources, including online newspapers, magazines, and updated software.
Cuba Library sponsors Summer Reading Programs in partnership with CRCS Elementary School and Cuba Summer Recreation program.