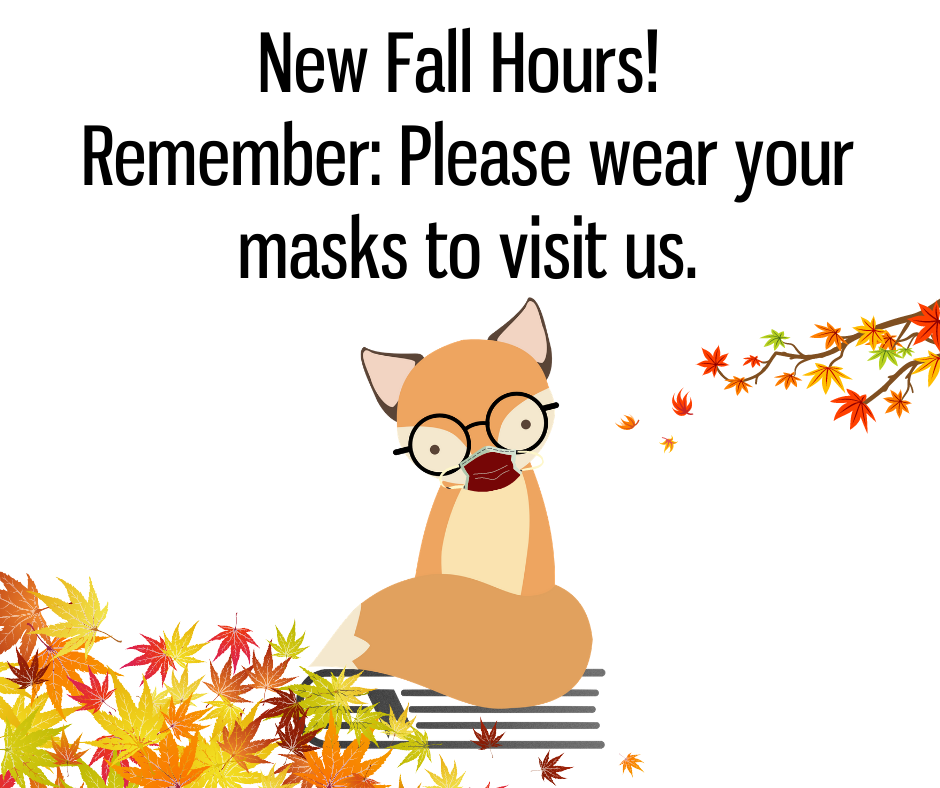 The library's new hours are 10-6 Monday and Wednesday, 10 – 8 Tuesday and Thursday, and 10-1 on Saturday. The front door is open, and an appointment to enter the library is no longer required. A mask covering your mouth and nose must be worn to enter the library; if you cannot wear a mask, we can provide curbside services.
Staff will clean and disinfect high touch surfaces in the library regularly.
Due to social distancing guidelines, admittance will be limited to 25 patrons at a time. Staff members will wear masks and, again, anyone entering the library will be required to wear a mask. Access to public computers will be limited due to social distancing guidelines.
Curbside service will continue to be available for those who prefer a no contact experience.
Thank you!