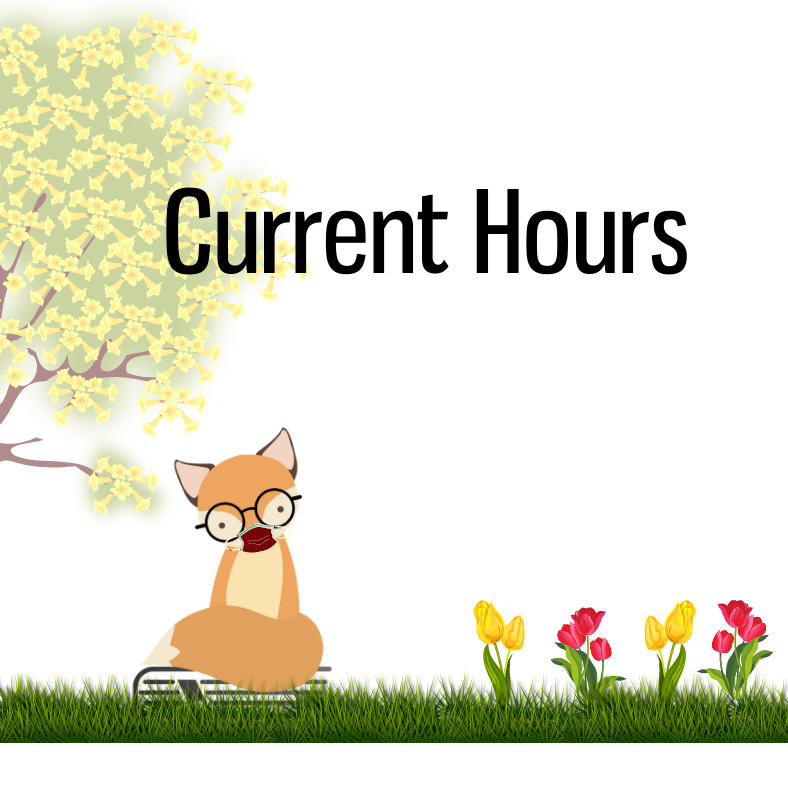 The library's current hours are 10-6 Monday and Wednesday, 10 – 8 Tuesday and Thursday, and 10-1 on Saturday. The library is open for those who wish to come in and browse, and curbside is available for those who prefer a low contact experience. While we realize that more people are being vaccinated, at this time a mask covering your mouth and nose must still be worn to enter the library and must remain on during your visit; if you cannot wear a mask, we can provide curbside services. As a reminder, please return all materials except for hotspots, board games, and STEAM kits to the outside book drop.
Staff will clean and disinfect high touch surfaces in the library regularly.
Due to social distancing guidelines, admittance will be limited to 25 patrons at a time. Staff members will wear masks and, again, anyone entering the library will be required to wear a mask while in the building. Access to public computers will be limited due to social distancing guidelines.
Curbside service will continue to be available for those who prefer a no contact experience.
Thank you!