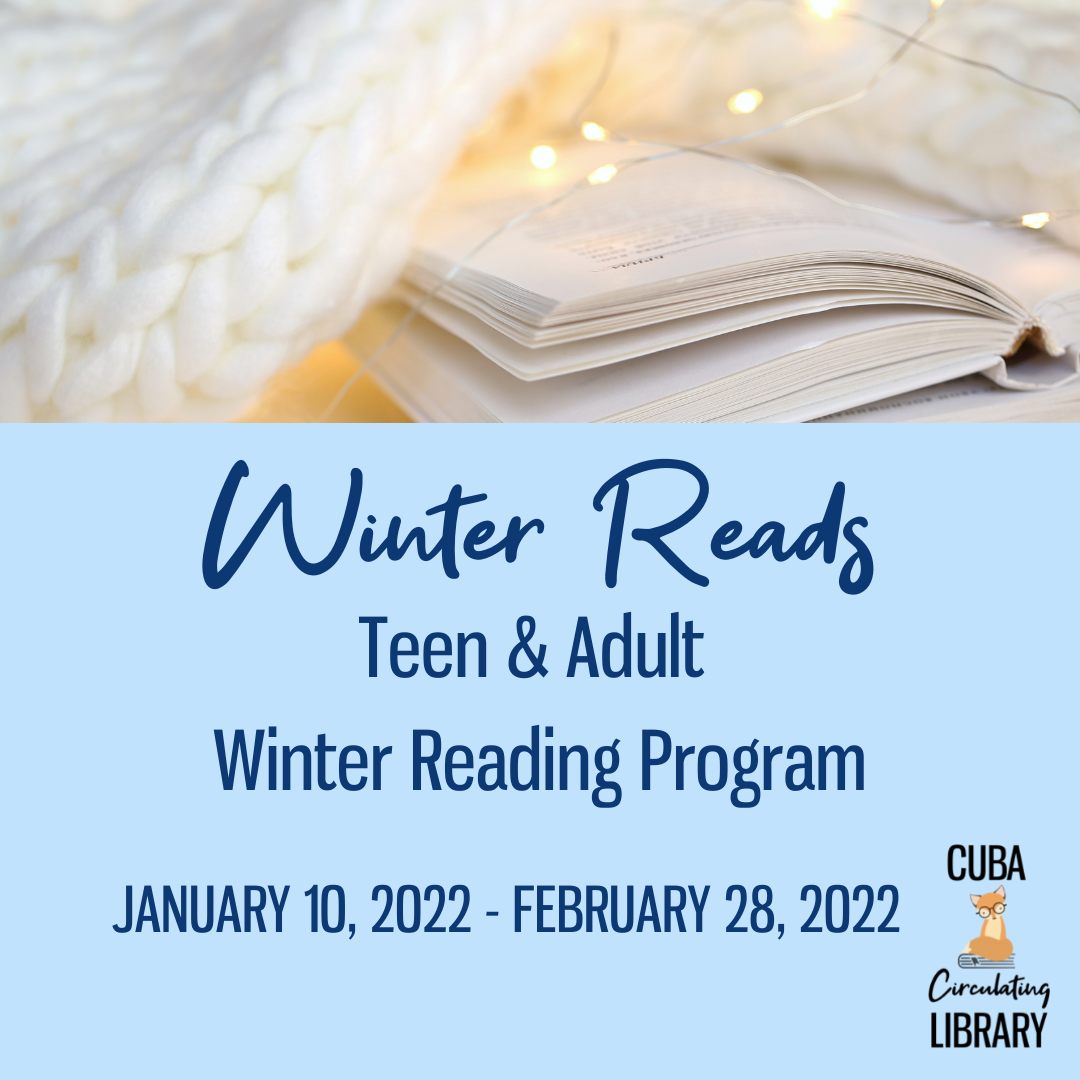 Winter can be one of our most lonely seasons, and that does not bode well for our mental health. However, we can still surround ourselves with friends and fun in the form of good books and the Cuba Library's winter reading program for teens and adults. We are bringing back our Winter Reads program again this year. Read for bragging rights and prizes, participate with other readers in writing book reviews, and challenge yourself with our Reading Bingo Card.
Participate by reading or listening to one or many books in January and February, playing our Bingo Winter Reading Challenge, and submitting  book reviews. We will hold two drawings, one on Feb. 1st and one on March 1st for prizes such as books and gift certificates. Participants get entries into the drawing by reporting their books read, and writing reviews, either in person at the library or online through their Readsquared account (sign up or log in at https://tinyurl.com/CubaWinter or use the Readsquared app). Participants who read at least one book will also receive a canvas library tote bag.
Looking for an extra challenge, or fresh ideas for reading this winter? Try our Bingo Winter Reading Challenge! Can you get "bingo" vertically, horizontally, or diagonally? Pick up a paper copy at the library, or print one out at home from here.
Sign up today!