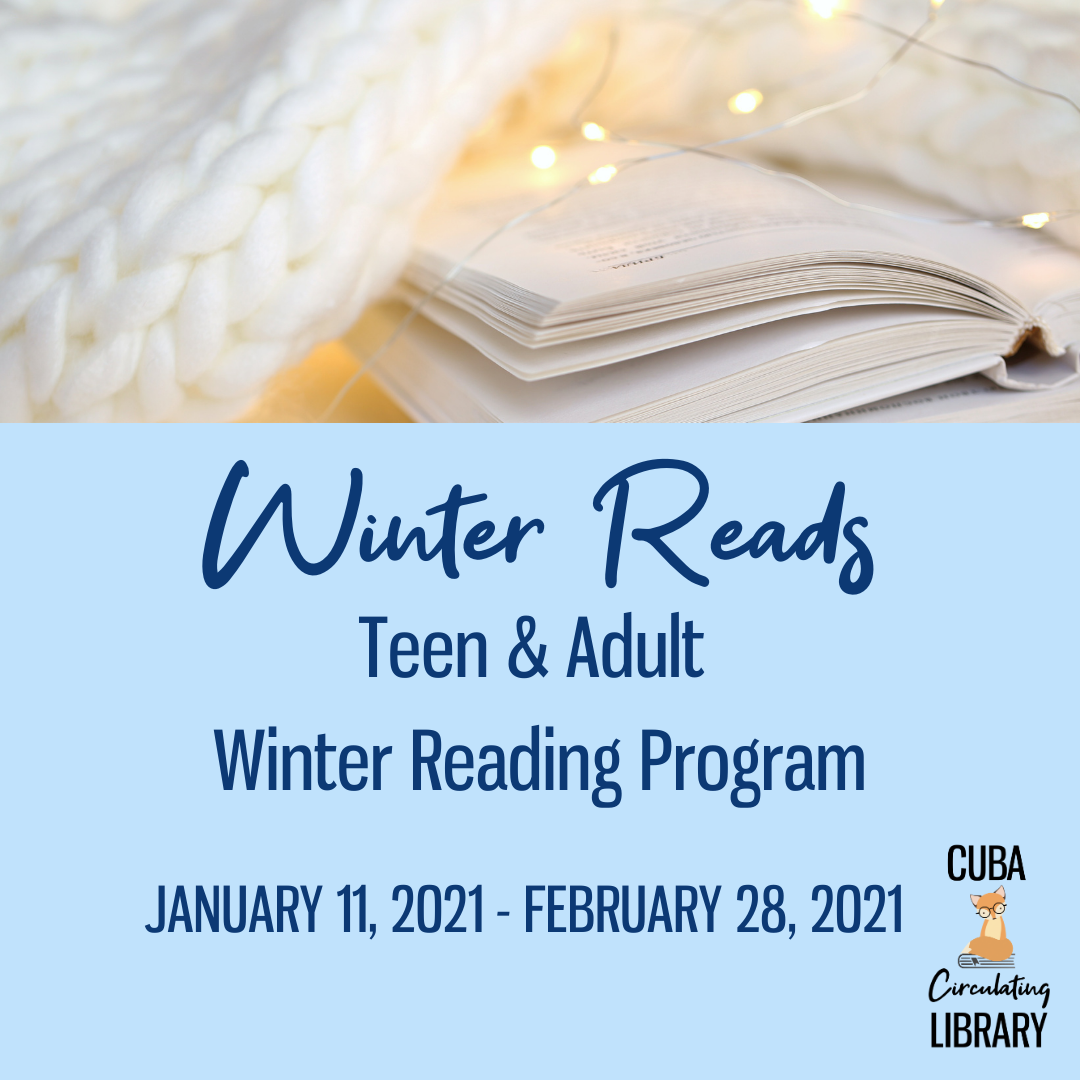 Curl up with a good book!
This winter may be one of our most lonely, and that does not bode well for our mental health. However, we can still surround ourselves with friends and fun in the form of good books and our winter reading program for teens and adults (ages 13 & up) from January 11 – February 28. Read for bragging rights and prizes, participate with other readers in writing book reviews, and challenge yourself with our reading bingo card.
How can I participate?
*Read or listen to one or many books in January & February.
*Play our Bingo Winter Reading Challenge.
*Submit an online book review on Readsquared.com or in the ReadSquared app, or stop by and fill out a book reading ticket or book review in person.
*Enter our February 1st and March 1st prize drawings, including books and gift certificates!
Online:
Participate online by going to the Readsquared website, or by using the ReadSquared app. Log each of the books you've read or listened to and you're eligible for the February 1st prize drawing
as well as the March 1st Grand Prize drawing! If you write book reviews, you can also win virtual badges for your efforts, and your reviews will be shared with other online Winter Reads participants.
At the Library:
Read or listen to one or many books, then fill out a review for each one. Return these to the library for entry into the prize drawings. The more you read, the better your chances of winning!
All participants who read at least one book will receive a canvas library tote bag!