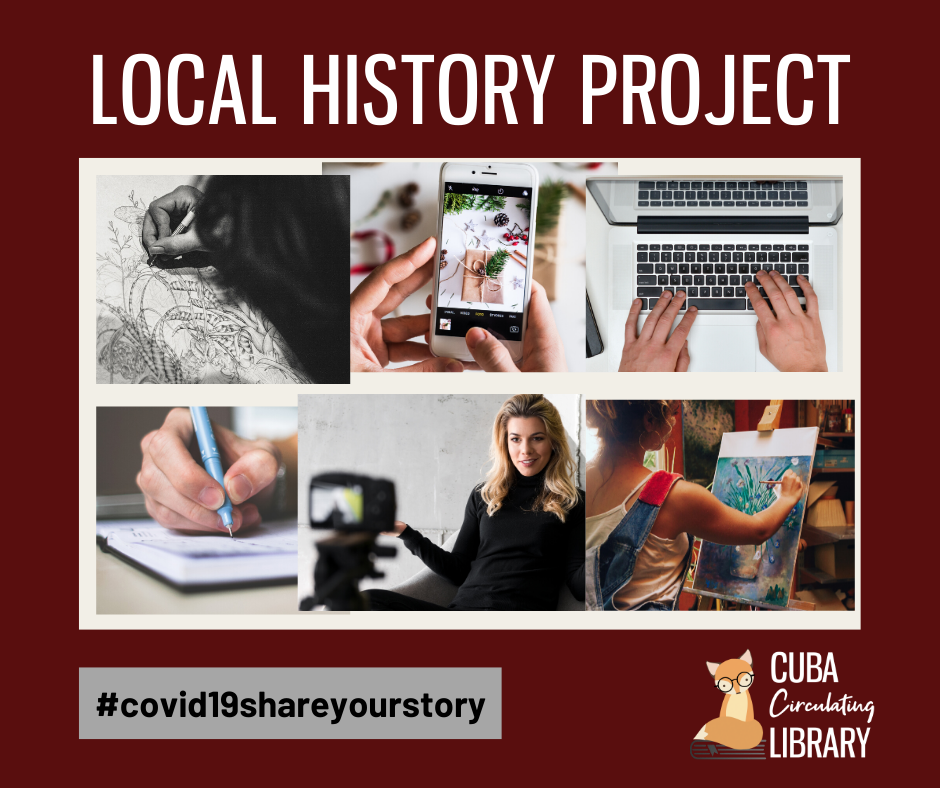 The Cuba Circulating Library invites participants in creating a local history documentation of current events surround COVID-19. This pandemic is an unprecedented event in all our lives and the library would like to create a collection of local writings and artwork surrounding this event. We ask that you begin documenting your experience now to eventually be collected and added to the library's local history collection.
Some suggestions for creating your documentation include: keep a diary where you record your memories of local events and reactions to COVID-19. You can do this as a handwritten or computerized diary, blog, video, or audio. Whatever creative venue appeals to you, use it to document this momentous time. Take photographs or create artwork inspired by events. Talk with your loved ones, family members, and children, and record their thoughts and feelings.
This project is in collaboration with the Town and Village Historian, David Crowley. If you have any questions or comments, please contact the Cuba Library at cuba@stls.org.