History of the Library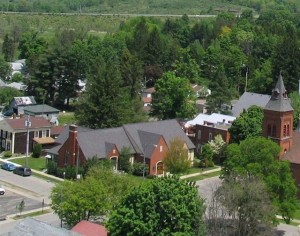 The Cuba Circulating Library was chartered by the New York State Board of Regents in 1872 as an Association library, and founded in 1872 with 100 books.
Through a bequest of $30,000 from Elisabeth Sheldon, the current building was built in 1924.
Another bequest of $267,000 from Elisabeth Hixson Rossiter in 1997 provided impetus for a major renovation and expansion project.
In January of 2000, the Cuba Circulating Library proudly reopened after the completion of a 10,000 square foot addition and total renovation of the original building. New meeting room facilities, a lift for handicap accessibility, new heating and air conditioning systems and a public computer area are among the improvements covered in the $800,000 project.
As a member of the Southern Tier Library System, we can provide materials not owned by the Cuba Library through interlibrary loan.