Digital Collections
OverDrive is sunsetting the legacy OverDrive app.
To access ebooks, audiobooks, and magazines from your mobile devices, please install the Libby app instead!
Libby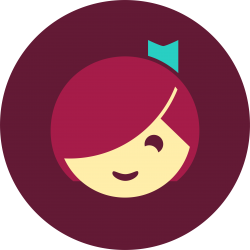 Borrow ebooks, audiobooks, and magazines to read or listen on your phone or tablet using the Libby app by OverDrive. You can even send and read your borrowed ebooks to your Kindle ereader (U.S. only)! It's free and easy to get started for new users and a streamlined experience for current OverDrive app users.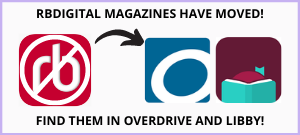 RBdigital
It's time to say goodbye to the RBdigital app. RBdigital (Zinio) magazines will be moved to OverDrive on Friday, February 19th, 2021! The best way to access digital magazines is through OverDrive's Libby app.