Databases

  Academic One File with Subject Collections
Contains over 13,000 titles including peer-reviewed journal and references sources.

 Academic One File Select with Subject Collections
Resource for academic research includes scholarly journals and selected general interest titles in a wide variety of subjects.

 Agriculture Collection 
Discover a comprehensive periodical collection supporting research in agriculture and related fields.

Britannica Online
Britannica Academic:  Includes Encyclopedia Britannica plus Merriam-Webster's Collegiate Dictionary, magazines and periodicals, and many other research tools.
Britannica Escolar: Accurate and age-appropriate content in Spanish for native Spanish speakers, bilingual students and students learning Spanish.  Available at two levels—primary and secondary.
Britannica School:  A source for all grades (Pre-K-12) and all reading abilities.  Available at three levels–elementary, middle, and high.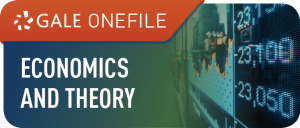 Business Economics and Theory
The Business Economics & Theory Collection offers instant access to full-text academic journals and magazines–with a strong emphasis on titles covered in the EconLit bibliographic index. Powered by InfoTrac, it includes more than 1,800 titles. Content is useful for starting a business, marketing a product, developing policy, analyzing trends, constructing economic models, investing for the future, researching rates, and more.

Business Insights: Essentials 
Contains detailed company and industry news and information, including company profiles, brand information, rankings, investment reports, company histories, chronologies and periodicals.

Communications and Mass Media Collection
Powered by InfoTrac, the Communications & Mass Media Collection brings together information found in more than 400 journals. Nearly 3 million articles on all aspects of the communications field, including advertising, public relations, linguistics, and literature, meet the needs of researchers. Exclusive features, including Topic Finder, InterLink, and a mobile-optimized interface, support and enhance the search experience.

Gale OneFile Computer Science 
Provides access to business and technical publications in the computer, electronics, and telecommunications industries.

Consumer Health Complete*
This resource provides content covering all key areas of health and wellness, from mainstream medicine to the many perspectives of complementary, holistic and integrated medicine. Login: stls20 Password: @library1
Consumer Health Information – Spanish
Consumer Health Information – Chinese
Consumer Health Information – Vietnamese 

Criminal Justice Collection
The Criminal Justice Collection informs the research process for researchers who are studying law, law enforcement, or terrorism, training for paralegal service, preparing for a career in homeland security, delving into forensic science, investigating crime scenes, developing policy, going to court, writing sociological reports, and much more. The Criminal Justice Collection makes research easy by bringing together information from more than 250 journals. Exclusive features, including Topic Finder, InterLink, and a mobile-optimized interface, support and enhance the search experience.

Culinary Arts Collection
The Culinary Arts Collection offers a smorgasbord of information–more than five million articles from more than 250 major cooking and nutrition magazines, as well as book reference content from Delmar such as About Wine, Introduction to Catering, Advanced Bread and Pastry, and Eat Fit Be Fit.

Diversity Studies Collection
A must-have for social science, history and liberal arts coursework, the Diversity Studies Collection explores cultural differences, contributions and influences in the global community. This collection includes more than 2.7 million articles from 150 journals, updated daily.

Educators Reference Complete
Resource for educators and education students.  Provides access to periodicals covering pre-school to college and most educational specialties.  Includes full-text for many titles cited in ERIC.

Environmental Studies and Policy Collection
The Environmental Studies & Policy Collection is a digital resource that answers inquiries about environmental concerns with coverage of more than 5.4 million articles from more than 300 journals and book reference content from Delmar, including Soil, Science, and Management; Introduction to Agronomy; Food, Crops, & Environment; Fundamental Soil Science; and more.

Explora Educator's Edition
Full-text scholarly journals and peer-reviewed, full-text journals. Collection focus on education. Explora provides access to lesson plans, students tools, curriculum standards, and links to sites valuable for teachers. Login: stls20 Password: @library1

Fine Arts and Music Collection 
The Fine Arts & Music Collection places 10.4 million articles at the fingertips of serious students of drama, music, art history, and filmmaking. More than 250 journals covered in databases such as the Wilson Art Index and the Répertoire International de Littérature Musicale (RILM) index are available in full text.

FirstSearch is an online service that gives library and education professionals access to a rich collection of reference databases. FirstSearch offers electronic access to dozens of databases and more than 10 million full-text and full-image articles. With FirstSearch, materials in your library collection can be identified in search results, facilitating interlibrary loan and helping to connect your users with the information they need. Login: 100196568 Password: putt5thaw
Fulton Historical Newspapers
Here you will find archives for historical newspapers from throughout the US and Canada. The Cuba Patriot is available here from the first issue to 2009 at this link : Cuba Patriot. The site does require that you create an account, but it is free to do so. Be aware that if you start on the main page the website comes up as "Postcards" but if you click on the 2nd link option to browse the archives, the first link in the top left is the Historic Newspapers.

Gardening, Landscape and Horticulture Collection
Gardening, Landscape & Horticulture Collection serves horticultural enthusiasts of all levels with more than 3.6 million articles from more than 100 journals, as well as more than 20 reference titles from Delmar, including Handbook of Flowers; Foliage and Creative Design; Computer Graphics for Landscape Architects; and more.

Gender Studies Collection
Gender Studies Collection provides balanced coverage of this significant aspect of culture and society. The database offers access to scholarly journals and magazines covering topics including gender studies, family and marital issues, and more.

General One File
Provides periodical and news information with over 12,000 titles and 30 years of coverage.

General Science Collection
With the General Science Collection, researchers can remain current with the latest scientific developments in particle physics, advanced mathematics, nanotechnology, geology, and hundreds of other areas. More than 350 full-text, non-embargoed journals are covered; updated daily, this collection includes more than 1.6 million articles to satisfy almost every scientific inquiry. Key subjects covered include the biological sciences, computing, engineering, and technology.
Health & Medicine 


Full text of nursing and allied health journals, plus a variety of personal health information sources.

Home Improvement Collection
The Home Improvement Collection puts the research of hobbyists and professionals alike on a solid foundation with more than 4.5 million articles from more than 200 home improvement-focused titles, covering topics including architectural techniques, tool and material selection, zoning requirements, and others.

Hospitality, Tourism and Leisure Collection
Hospitality, Tourism, and Leisure Collection provides access to scholarly journals, magazines, and trade publications that cover topics including the cultural and economic aspects of travel and tourism. The database offers current and relevant content that provides well-rounded coverage of both the historical and current state of affairs in the hospitality and tourism industries. The curious traveler will also find a wealth of information, from contents on state parks and information on planning a vacation to full-text travel guides from Fodor's.

Information Science and Library Issues
Library science students, information science and technology professionals, and others will value the Information Science & Library Issues Collection. It is updated daily with articles covering all aspects of managing and maintaining information and technology, including usability, cataloging, circulation, business information, and more.

Informe Académico
Spanish interface provides access to Spanish- and Portuguese-language scholarly journals both from and about Latin America.

Insurance and Liability Collection
Protection of assets–physical or intellectual–is a concern for those ranging from the individual property owner to multinational corporations. The Insurance & Liability Collection connects researchers to hundreds of thousands of updated articles from leading journals, including: Business Insurance, Claims, Employee Benefit News, National Underwriter Life & Health, Pensions & Investments, Risk Management, and more.
JobNow provides users with a host of services to help in every step of the job search process including job searching, resume template, professional resume review, and live interview coaching. Log in using your library card number and pin.

Kids InfoBits 
Gale's exciting database designed especially for students in kindergarten through grade five. Complete with an engaging, developmentally appropriate graphic interface, premier reference content and the best magazines for elementary students

Literary Reference Center*
This full-text database provides a broad spectrum of information on thousands of authors and their works across literary disciplines and timeframes.
Login: stls20 Password: @library1

Literary Reference Center*
A rich full-text literary database covering all genres and timeframes. It includes thousands of synopses, critical essays, book reviews, literary journals and author biographies, plus full-text classic novels, short stories and poems.
Login: stls20 Password: @library1

Living History Registry
This registry offers a listing of special interest items like aircraft, space craft, machinery, maritime, railroad, vehicles, and weapons located around the world. The database lists items on the roadside, on public display, in museums, and in private collections, and is searchable by item category or by location. The website updates frequently and invites the public to suggest items that should be added to the registry.

Military and Intelligence Database 
Military and Intelligence Database Collection provides access to scholarly journals, magazines, and reports covering all aspects of the past and current state of military affairs. The database offers content in key subject areas including governmental policies, the socioeconomic effects of war, the structure of the armed forces, and more.

New York State Archives
Portions of Ancestry.com pertaining to New York are free to NY state residents.  The New York State Archives partnered with Ancestry to digitize some NY state records of interest to genealogists. Once you enter your zip code, you can sign up for a free account to access these records.

New York State Newspapers 
A full-text newspaper database that includes various NYS newspapers.

New York Heritage
New York Heritage is a portal for learning more about the people, places and events that contributed to the making of New York State. New York Heritage Digital Collections features a broad range of materials that present a glimpse into New York state's history and culture. Over 350 libraries, museums, archives, and other cultural institutions make their collections available in the repository. These primary source materials span the range of New York State's history, from the colonial era to present. Stories are told through photographs, letters, diaries, directories, maps, books, and more. Collections can be browsed by topic, material type, time period, and contributing organization. There are also special exhibits on popular topics like women's voting rights, the Erie canal, and immigration featured on the website. New York Heritage is a collaborative project of eight of the nine Empire State Library Network library councils: Capital District Library Council, Central New York Library Resources Council, Long Island Library Resources Council, Northern New York Library Network, Rochester Regional Library Council, Southeastern New York Library Resources Council, South Central Regional Library Council, and Western New York Library Resources Council.
The NYS Historic Newspapers project provides free online access to a wide range of newspapers chosen to reflect New York's unique history. Digitized historic newspapers can be browsed by county or by title, and are fully searchable. The website uses the same software as the Library of Congress' Chronicling America Project. This is created and administered by the Northern New York Library Network in partnership with the Empire State Library Network. Cuba, NY newspapers available on the site include the Amateur Courier (1877 – 1878), Cuba Daily News (1880 – 1881), Cuba Evening Review (Aug 1881 – 1882), Cuba True Patriot (1862-1872), Cuba Patriot 1875-1908, Cuba Patriot Free Press 1909-1914, Cuba Patriot Free Press 1920-1962, Cuba Patriot 1914-1920.

Gale OneFile: News
This full-text newspaper database has several New York Newspapers including the New York Times from 1995 on, and over 1,000 major U.S. regional, national, and local newspapers.

Nursing and Allied Health Collection
With a strong emphasis on full text titles cited in CINAHL and over 10 million articles, this collection's current and authoritative content will help nursing professionals already working in the field, as well as students pursuing a nursing-focused curriculum. Nursing & Allied Health Collection comes to the rescue of nursing students, physician's assistant students, and researchers in allied health fields who are looking for answers related to the specialized care, treatment, and management of all sorts of patients.
Nursing & Allied Health Collection features an intuitive interface, providing multiple pathways to key information. Featuring the latest technologies like highlighting, note-taking, and document translation into over 20 languages, all available on the PowerSearch® platform, this essential resource is versatile and easy to use. The search interface also includes an enhanced 'Did you Mean?' suggestion and Search Assist type-ahead feature to aid researchers in finding the correct information.

Opposing ViewPoints in Context 
Opposing Viewpoints in Context is the premier online resource covering today's hottest social issues. Viewpoints in Context helps students research, analyze and organize a broad variety of data for conducting research, completing writing assignments, preparing for debates, creating presentations and more.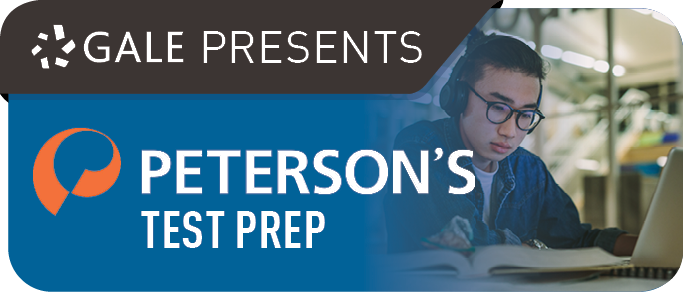 Peterson's Test Prep from Gale
Prepare for standardized tests with Peterson's Test Prep. This valuable resource includes full-length practice tests for GED, SAT, ACT, AP, PSAT, GRE, LSAT, MCAT, TOEFL, U.S. citizenship, and more. It offers information on undergraduate and graduate programs and tuition and scholarship assistance, as well as a resume builder and interviewing advice. Whether you're a student planning for college or a professional embarking on a new career path, Peterson's Test Prep can help you along the way.

Physical Therapy and Sports Medicine Collection
Physical Therapy & Sports Medicine Collection provides access to academic journals and magazines covering the fields of physical therapy, physical fitness, and sports medicine. The database offers a wide spectrum of information, including proven treatment techniques, experimental research, and more.

Pop Culture Collection
Pop Culture Collection provides access to scholarly journals and magazines that both analyze and contribute to popular culture. The database offers useful information for researchers in social science, history, art or liberal arts courses.

Popular Magazines
on actual publication searches performed by library patrons and the database includes many titles recommended by Bowker's "Magazines for Libraries."

Psychology Collection
Provide access to authoritative periodical content supporting research in all fields of psychology— abnormal, biological, cognitive, comparative, developmental, personality, quantitative, social and all areas of applied psychology. Researchers, psychologists, counselors, and behavioral scientists will discover relevant information from the thoughts, views, discoveries, and reports found in this comprehensive collection.

Religion and Philosophy Collection
Religion & Philosophy Collection features a selection of more than 200 magazines and academic journals–everything from Anglican Journal to Zygon–covering religion and the related areas of philosophy and anthropology. Researchers can use this database not only to study theological approaches to social issues, but also to learn about the impact that religion has had on culture throughout history, including literature, arts, and language. Coverage, which includes more than 1.1 million articles updated daily, begins as early as 1980 for indexing and 1983 for periodical full text.

Gale in Context : Middle School
Contains magazines, newspapers, primary sources and videos for students in grades 6 to 8.

Small Business Collection
Ideal for business schools and entrepreneurs, Small Business Collection is updated daily and provides insights, tips, strategies, and success stories. Users find more than 500 subject-appropriate, active, full-text periodicals, including: Beverage Industry, Black Enterprise, Economist, Entrepreneurship: Theory and Practice, HR Magazine, Real Estate Weekly, Restaurant Business, Tea & Coffee Trade Journal, And more.

Teacher Reference Center*
Provides indexing and abstracts for more than 200 peer-reviewed journals that cover a variety of topics of interest to teachers. Login: stls20 Password: @library1

 U.S. History Collection
Provides access to scholarly journals and magazines useful to both novice historians as well as advanced academic researchers. Updated daily, thie library resource offers balanced coverage of events in U.S. history and scholarly work being established in the field.

 Vocations and Careers Collection
Vocations and Careers Collection provides access to journals and magazines that aid users in researching a vocation, finding an appropriate institution of learning, job searching, and maintaining a career. The database offers hundreds of current and applicable periodicals, from general career guides to highly specialized industry journals.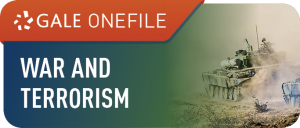 War and Terrorism Collection
Researchers accessing the more than 1.7 million articles in the War and Terrorism Collection will gain valuable insight into conflicts and their causes, impact, and perception on a global scale. This definitive collection for analysts, risk management professionals, and students of military science, history, and social science is comprised of more than 200 subject-appropriate, full-text periodicals that are updated daily.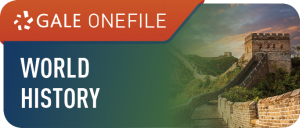 World History Collection
World History Collection provides access to scholarly journals and magazines useful to both novice historians as well as advanced academic researchers. The database offers balanced coverage of events in world history and scholarly work being established in the field.

WorldCat
WorldCat connects you to the collections and services of more than 10,000 libraries worldwide.


 Gale databases are provided by the New York State Library. NovelNY connects New Yorkers to 21st century information.
* Access provided through NY State Library regional funding from the South Central Regional Library Council.