Digital Collections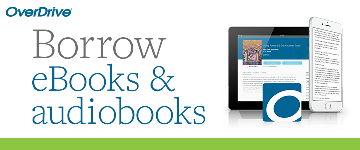 Access to eBooks, audiobooks, and videos purchased by libraries in the Southern Tier Library System (STLS).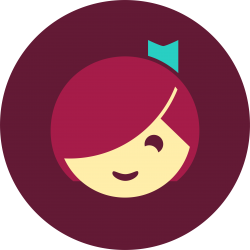 Libby
Borrow ebooks, audiobooks, and magazines to read on your phone or tablet using the Libby app by OverDrive. You can even send and read your borrowed ebooks to your Kindle ereader (U.S. only)! It's free and easy to get started for new users and a streamlined experience for current OverDrive app users.
Temporary Digital Collections
Access to the links below will be available until August 31, 2020! The only exception is SYNC, which is available until July 29, 2020.
Children's Book Resources

Tumble Books
K-6 children's ebook database. As a digital library of animated talking picture books, it is accessible – 24/7 – from any device with an internet connection, AND there is an unlimited number of copies of each title! The database has a variety of fiction and nonfiction titles, as well as puzzles and games. The collection is also an amazing educational resource with lesson plans, quizzes, and Common Core-aligned resources to help integrate the books into school curriculum.

Tumble Math
K-6 math ebook database. TumbleMath is a comprehensive collection of math picture books complete with animation and narration. Books are available in 14 different topic areas from addition to fractions, geometry to finance. The books are accompanied by supplementary materials such as lesson plans and quizzes to complement and supplement the math taught in school. If you are wondering how this database can help you at home, consider reading the parent's guide provided by the database here.
Teen Books

Teen Book Cloud (TBC)
Grades 7 – 12 eBook database. TeenBookCloud is an online database of eBooks and educator resources perfect for your middle and high school readers. The database has a large selection of Graphic Novels, Enhanced Novels, eBooks, classic literature, National Geographic videos, educator resources, and audiobooks.  The collection is available online around the clock. No downloads, no waiting! If you can access the internet, you can be reading, watching, or listening to fantastic content.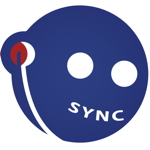 SYNC
A free summer audiobook program for teens 13+. SYNC 2020 will use Sora, the student reading app from OverDrive. Participants get 2 free books per week (April 29-July 29). SYNC will give away two complete audiobooks a week –  predetermined pairs of high interest titles, based on weekly themes. Register for SYNC and sign up for email or text alerts at Participants register for SYNC at https://www.audiobooksync.com/. Books are accessed using the OverDrive student reading app: SORA. Books are available for loan for one week only. Once downloaded into the App, they remain on your bookshelf, even if you delete them from the device.
Adult/All Ages Resources

AudioBookCloud
All ages audio book database. AudioBookCloud:Your Online Audio Library is an online audio book library collection of streaming audio books for schools and libraries. AudioBookCloud is accessible from your school or library or at home – a computer with an Internet connection is the only necessity! No need to check out or place holds, as many people can listen to the same book at the same time! Browsing categories include Classics, Fiction, Non-Fiction, Children, YA, New Books, Spanish Audio Books, Romance, General, Literature, Mystery and Suspense, Westerns, Science Fiction, and Historical Fiction.

Romance Book Cloud
A huge collection of steamy Romance novels for the older crowd! The database recommends first clicking the Read Online icon of any of the books in order to check out the RomanceReader (RR), a proprietary epub player which allows you to read books anywhere there is an Internet connection. Navigate with the Category tab on the navigation bar in order to see our different categories and genres. The Index page lists all titles and authors. The home page offers sliders of different genres as well as recommendations and suggestions from the romance community.