Homeschool Resources
The Cuba Circulating Library does not specifically endorse each individual site. These sites are provided solely as a convenience in locating homeschooling information. It is up to each individual family to deem and discern the appropriateness of the material provided at each site for their own personal use.
STEAM KITS:
These kits were purchased through a generous donation by Marilee Patterer. Each comes in a zippered tote for easy carrying. Families may borrow ONE kit at a time, and have ONE WEEK to explore the activities in the kit. All kits are kept in the library office and patrons may request them from library staff. There are no fees for overdue kits, however, for kits that are one week late, the full cost of the kit will be billed to the patron's account until the item is returned.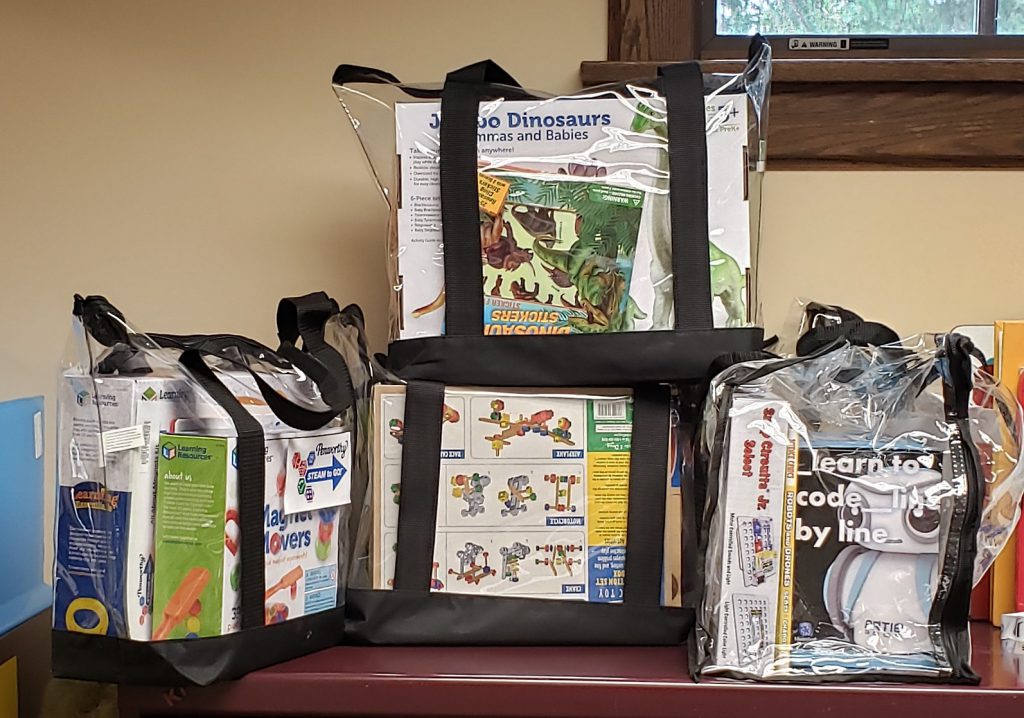 All About Dinosaurs
Interest Grade PK – 3| Explore what would happen if you looked in the mirror and saw that you had become part dino! Enjoy imaginative lay with dinosaur figures and reusable sticker scenes. Dinosaur Escape allows kids to work together, use their memory, and incorporate simple strategy to rescue the dinos from volcanic eruption. Includes What If You Had T.Rex Teeth!? book, dinosaur escape game, jumbo dinosaurs, and a dinosaur reusable sticker tote.
All About Magnets
Interest Grade: PK – 3 | Kids will be pulled toward this Steam kit with it's hands-on introduction to the fascinating powers of magnets. STEAM lessons are irresistible when you add the excitement of fun, colorful tools to scientific exploration. Includes Magnets Push, Magnets Pull book, STEM Explorers magnet mover set, and STEAM magnet activity set. Both magnet sets include activity guides.
Building and Design
Interest Grade: 4+ | Dive into a behind-the-bricks look at the beloved LEGO toy with this hands-on STEAM kit. Kids can take what they learned in the world of LEGO engineering and apply it to the KEVA Brain Builders and City Engineer sets which give you the tools to design and build creations to solve challenges. Includes From an Idea to Lego book, KEVA brain builders STEM kit, and City Engineering & Design building set.
Construction and Building
Interest Grade: PK – 3 | It's never too early to introduce engineering. Little engineers will gain experience with construction while they are still learning basic life skills. Kids can put on their imaginary hard hats and channel their inner engineers while they get to work with building blocks and the construction kit. Includes Construction Zone book, Construction Building set, and 100 Piece wood blocks set.
DIYs and Art Facts
Interest Grade: 4+| Get hands-on with 15 DIY craft projects created by YouTube sensation Karina Garcia. Boys and girls of all ages will be able to express their artistic side and create their own masterpiece using the multi-craft weaving loom. And put your art knowledge to the test with this fun and memory-boosting game which features essential art topics. Includes Karina Garcia's Must-Try DIYs book, BrainBox STEAM art game, and Multi-craft Weaving Loom with design booklet.
Electronics, Coding & Bots
Interest Grade: 4+ | Science Comics gives us a high-interest graphic novel packed with facts on robots and drones: past, present and future. Kids apply the information to coding with Artie the programmable robot that draws whatever you code on any sheet of paper. Use Snap Circuits to enjoy hours of educational fun while learning about electronics and circuits with hands-on manipulatives and easy-to-follow activity guides. Includes Robots and Drones book, Artie 3000 coding robot, and Snap Circuits Jr. set.
Everyday Science
Interest Grade: 4+ | Explore popular science topics in DC Superhero Science, an action-packed nonfiction title, featuring experiments led by beloved DC super heroes. Use the scientific method like Bumblebee, defy gravity like Superman, or make things out of light like Green Lantern. Perform cool chemistry experiments and dig into the fascinating world of insects with simple activities that can be completed with items found around the house or in nature. Includes DC Superhero Science book, Chemistry Lab with activity journal, Bug Discovery lab with activity journal, safety goggles and plastic magnifiers.
Machines and Contraptions
Interest Grade: 4+ | Young thinkers explore the ideas of Leonardo Da Vinci through his notebook sketches, showing how his ideas foreshadowed modern inventions. Students construct, examine and explain simple machines to develop a deeper understanding of how they make work easier. KEVA planks build an early understanding of proportion and balance, while teaching basic principles of physics and engineering. Includes Neo Leo book, Simple Machines set with activity guide, and KEVA contraptions set with project book.
BOOKS:
Clicking on the book title will take you to the record in the online catalog where you can place a hold or learn more about the book.
Homeschooling:
The brave learner : finding everyday magic in homeschool, learning, and life / Bogart, Julie
The Call of the Wild & Free: reclaiming wonder in your child's education/ Arment, Ainsley
Home grown : adventures in parenting off the beaten path, unschooling, and reconnecting with the natural world / Hewitt, Ben
The unhurried homeschooler : a simple, mercifully short book on homeschooling / Wilson, Durenda
Additional resources owned by libraries in our system can be found in StarCAT (the online catalog) by searching "Homeschool". Click here to be taken to the search results: homeschool resources
STEM & STEAM Activities
STEAM kids : 50+ science, technology, engineering, art, math hands-on projects for kids / Carey, Anne
STEAM kids Christmas : science, technology, engineering, art, math activity countdown for kids / Carey, Anne
Awesome engineering activities for kids : 50+ exciting STEAM projects to design and build / Schul, Christina
Awesome science experiments for kids : 100+ fun STEAM projects and why they work / Chatterton, Crystal
STEAM lab for kids : 52 creative hands-on projects using science, technology, engineering, art, and math/ Heinecke, Liz
STEAM ahead! : DIY for kids : amazing science/ technology/ engineering/ art/ math projects for kids between ages 4 – 10/ Mukherjee, Sumita
The library has nonfiction titles on a wide variety of subjects to supplement your homeschool curriculum for all age levels. In addition, our picture books are organized by topics which would lend themselves well to thematic units, and the easy nonfiction titles are blended in with the fiction books on the same topics. If we do not have what you are looking for, additional titles can be borrowed from other libraries in the system as well.
Useful Websites
New York State Education Department Home Instruction
The NYS Education Department has a section of their website dedicated to Home Instruction that includes Part 100.10 home instruction regulations, questions and answers, special education services for home-schooled students, additional key laws and regulations related to home instruction (attendance records, expectations for instruction, degree requirements, etc), information about immunizations, information for students who wish to attend college, and a page of additional resources.
Part 100.10 Regulations Document
compiled by Thomson Reuters Westlaw , this document includes many of the basic regulations regarding home instruction and serves as a starting point for parents with regards to legal requirements.
New York State Education Department Office of Curriculum and Instruction
The State Education Department sets the student learning expectations for what all students should know and be able to do as a result of instruction. The standards and curriculum resources for all subjects are available here, as well as additional regulations and guidance resources, and information about special programs.
EngageNY
This site is maintained by the New York State Education Department (NYSED) to support the implementation of key aspects of the New York State Board of Regents Reform Agenda. The site offers curriculum materials for grades Pre-K to 12 in Mathematics, English Language Arts (ELA), and Social Studies Inquiries that are free to all users. The site includes information about Next Generation Learning Standards, Common Core, Teacher/Leader Effectiveness, a video library, and information specifically for parents and families.
New York State Library Links to Selected Education Websites
A compilation of educational websites from the NYS Library
Loving Education At Home
Loving Education At Home (LEAH) is a statewide organization dedicated to supporting and promoting home education throughout New York. Loving Education At Home is organized exclusively for the purpose of providing service and support to Christian home education support groups within New York State. The site offers information about legal aspects of home schooling, resources relating to home education, educating children with special needs, and includes information about LEAH's upcoming events.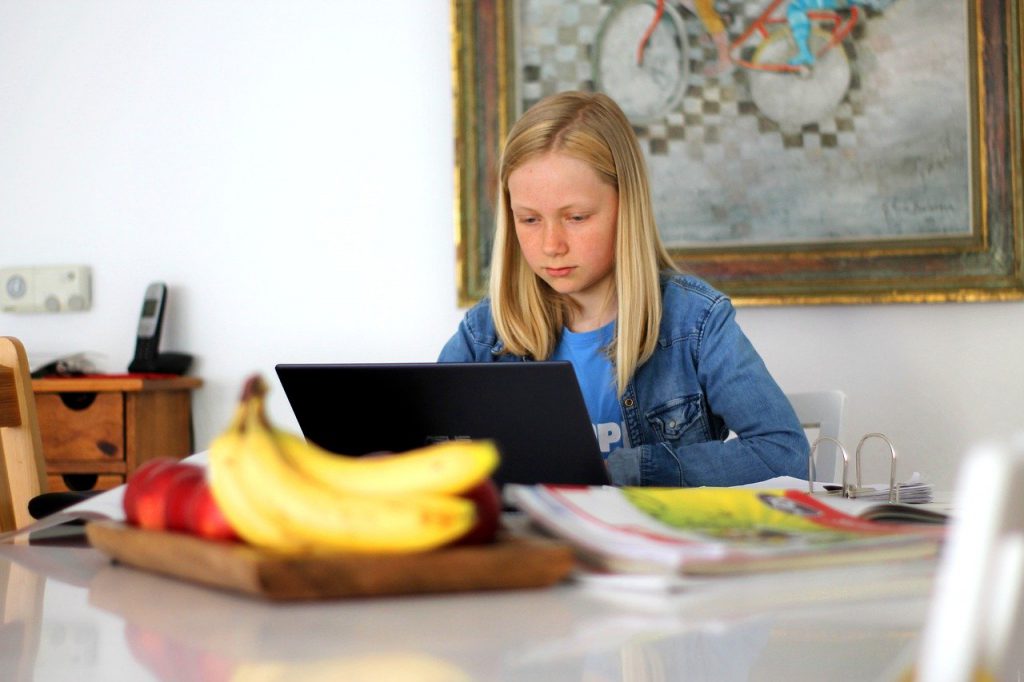 Additional Resources
Homeschool Unrefined
A podcast geared toward keeping homeschool simple, real, & fun. The creators are homeschoolers themselves, and started the podcast to ask and answer questions like: What if we could encourage parents to take more off their plates? What if homeschool could be less about our lesson plans and more about a love of learning? What if we could get away with doing less school work and spend more time playing, adventuring, and building lifelong relationships with our kids? What if we could homeschool from our own strengths instead of someone else's? What if homeschool could be simple, real, and fun?
Homeschool Community Blog and Materials
The Pioneer Woman, Ree Drummond, provides a community blog for parents to discuss homeschooling issues. Mrs. Drummond also evaluates new programs and products that her own homeschooling children use. Other resources on the site: links to homeschool materials, grammar, and lists of 20 interesting things.
Homeschooling the High Schooler
a google drive of information on homeschooling high school students
Home School Legal Defense Association
HSLDA is a non-profit advocacy organization dedicated to protecting homeschooling families' right to provide their children with an education at home. They offer legal representation, educational consulting, teaching resources, information on getting started with homeschooling, and grants for struggling families.
Beginning Homeschooling
A service of the National Alliance of Christian Home Education Leadership (the Alliance). The Alliance is a non-profit organization founded in 2002 to support Christian statewide home education organizations. The Alliance represents 48 affiliate organizations from 45 states, Canada, and Mexico. The site offers articles on homeschooling, links to homeschool organizations, and information on conventions.
Khan Academy
A non-profit that offers free courses for PreK – High School on a variety of subjects, including math, the sciences, reading and language arts, economics, history, art, and even computing and life skills.
Outschool
A marketplace of live online classes for k – 12 grade students. Offers 50,000+ classes on a variety of subjects and topics, and instructors may be certified teachers, artists, scientists or others with expertise in the subject area. Classes meet via group video chat. Cost depends on the length and duration of the classes.
Teaching Textbooks
A homeschool math subscription program designed as a teacher and a textbook combined into one. Courses include Math 3- 7, Pre-Algebra, Algebra 1 & 2, Geometry, and Pre-Calculus. Each course is delivered online, with no physical textbook. Each student requires their own subscription, although the company does offer family discounts.
The Critical Thinking Company
A company that offers curriculum resources for PreK through 12th grade. Materials are available in print and eBook format, and the company offers software as well. The site also offers test prep resources, resources for working with struggling students, those with special needs, and gifted education. The site is searchable by subject and grade level.
Rainbow Resource
A vendor of homeschool materials, including textbooks, workbooks, complete curriculum packs, puzzles, games, kits, and educational toys.
Free Homeschooling Resources
Compiled by freestuffandsamples.com, this is a list of websites and resources that are free of charge. The list includes guides to start planning your homeschooling approach, worksheets, planners and forms, lesson plans and references, and crafts and games.
Varsity Tutors
Varsity Tutors is a paid service that provides online one on one tutoring through a video chat interface. Tutoring is available for all age levels in a variety of subjects. The service also offers test prep, online classes, and small group tutoring.
There are many home schooling styles/educational philosophies, and one of the necessary steps in planning to homeschool is deciding what approach to take. These methods are taken from Homeschool Life, and a full description with pros and cons for each, as well as resources for further reading on each approach are available on their website.
The Traditional Approach
"School at Home", following the traditional school model.
The Classical Approach
Three stage approach beginning at the elementary age with basic knowledge, moving into language and thinking skills at the middle school level, and then focusing in high school on using language to write and speak persuasively on a topic.
The Unit Study Approach
Focusing on specific themes (ex. Birds) and integrating some or all subject areas to study the topic. (ie. ELA – read and write about birds, Science – study life cycles, Social Studies – study habitats, migration, ecological impact).
The Charlotte Mason Approach (Living Books)
Based on her writings, this approach teaches basic reading, writing, and math skills and exposes children to the best sources of knowledge for other subjects by taking them on field trips to the sources (museums, nature walks, etc).
The Un-Schooling Approach
Less formal in structure, this method allows children to pursue their interests with guidance. Parents provide a broad variety of books, experiences, and resources, but do not force subjects of study on the child.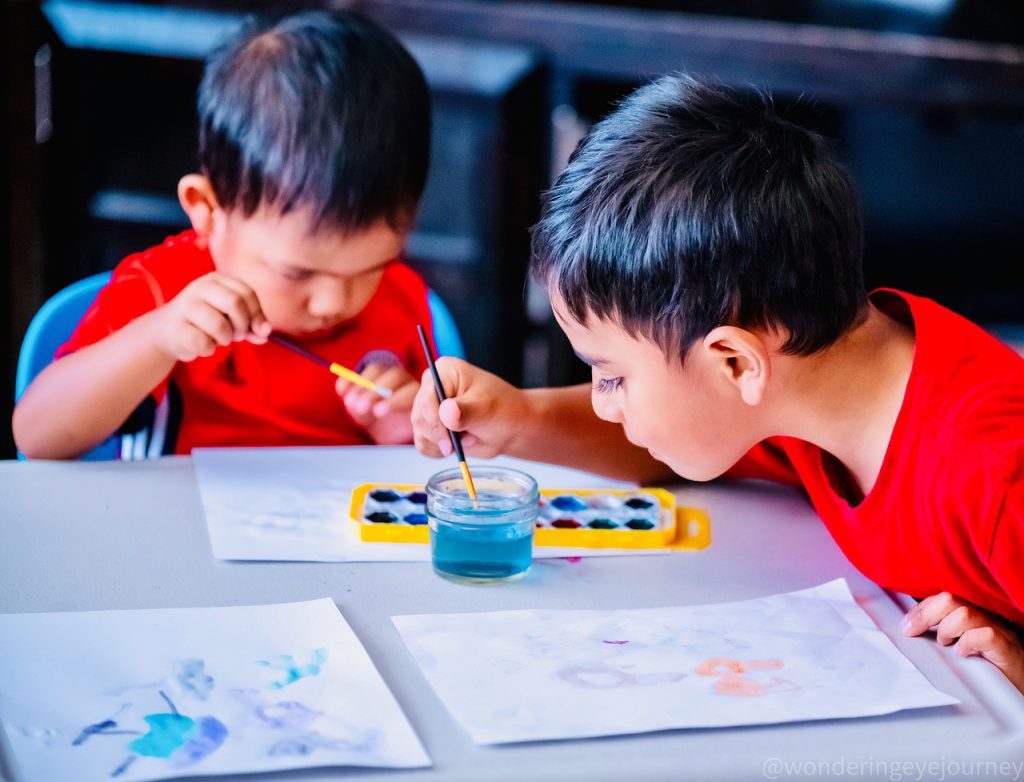 The Eclectic Approach
This approach uses a variety of curricula and resources, possibly taking parts from multiple sources, and most of those used are tailored to the individual student.