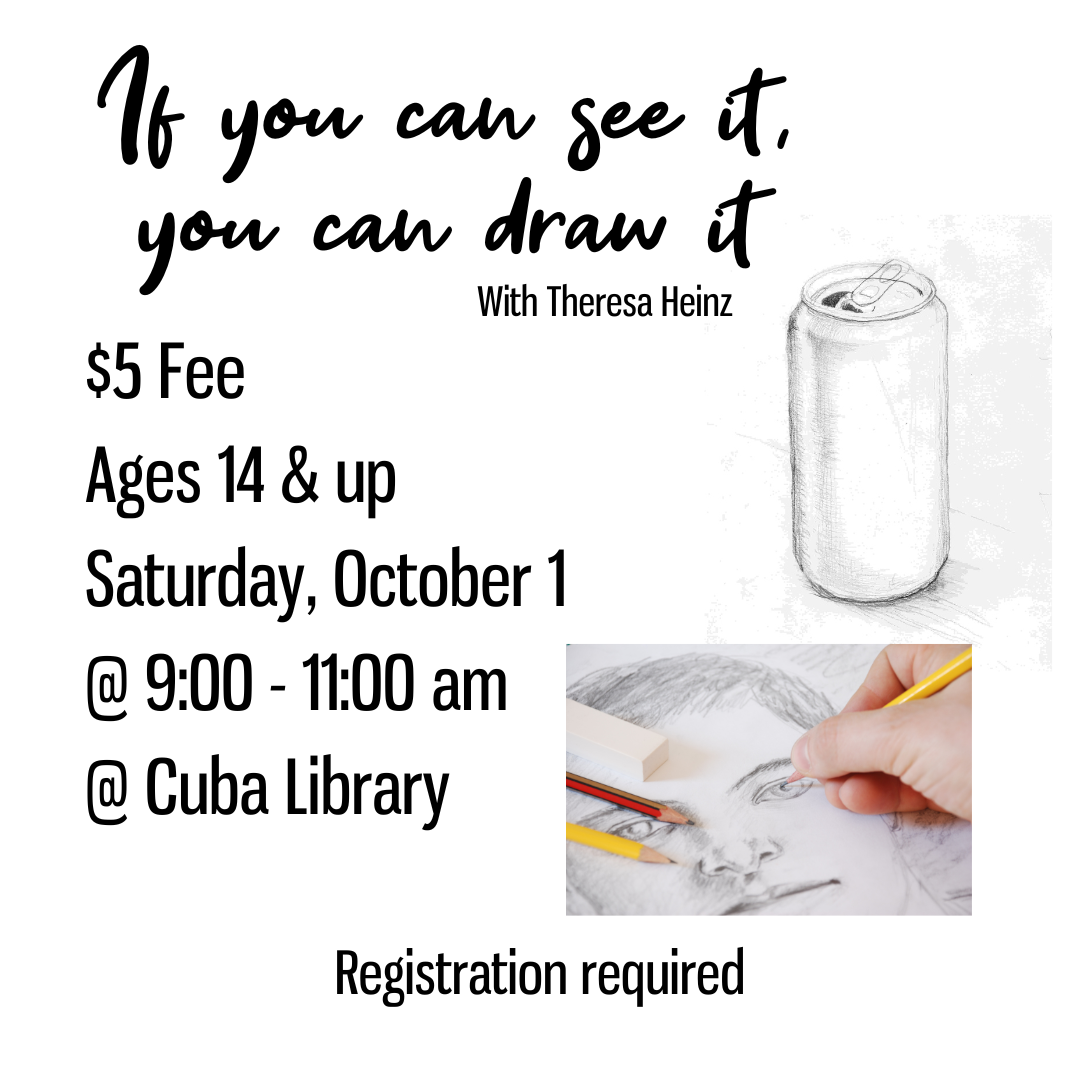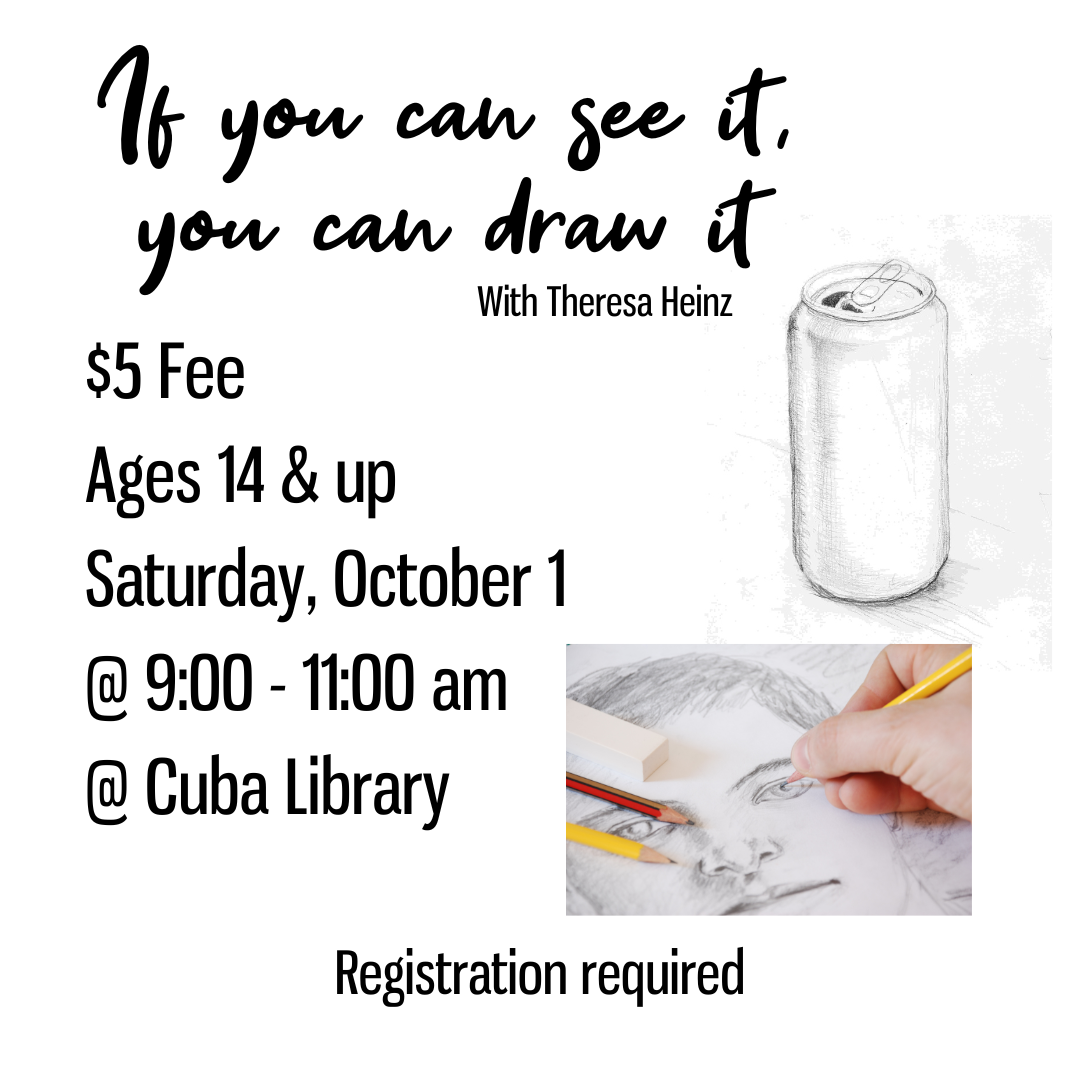 Adults and teens ages 14 & up are invited to sign up for a drawing class on Saturday, October 1 from 9 – 11 am. Explore various drawing techniques, including sketch and contour line drawing. We will focus on training our eyes to observe more closely, which will immediately improve drawing skills. Working with simple objects, we will work with sketching, line drawing and shading techniques. This class is appropriate for the beginner as well as anyone wishing to sharpen drawing skills. The class will be taught by Theresa Heinz, a Cuba native who studied under local artist Chet Swier while in junior high school.
There will be a $5 fee and space is limited, so registration is required. Contact the Cuba Library to sign up or with any questions.
This program is made possible with funds from the Statewide Community Regrants Program, a regrant program of the New York State Council on the Arts with the support of the governor's office and New York State Legislature and administered by the Tri-County Arts Council.