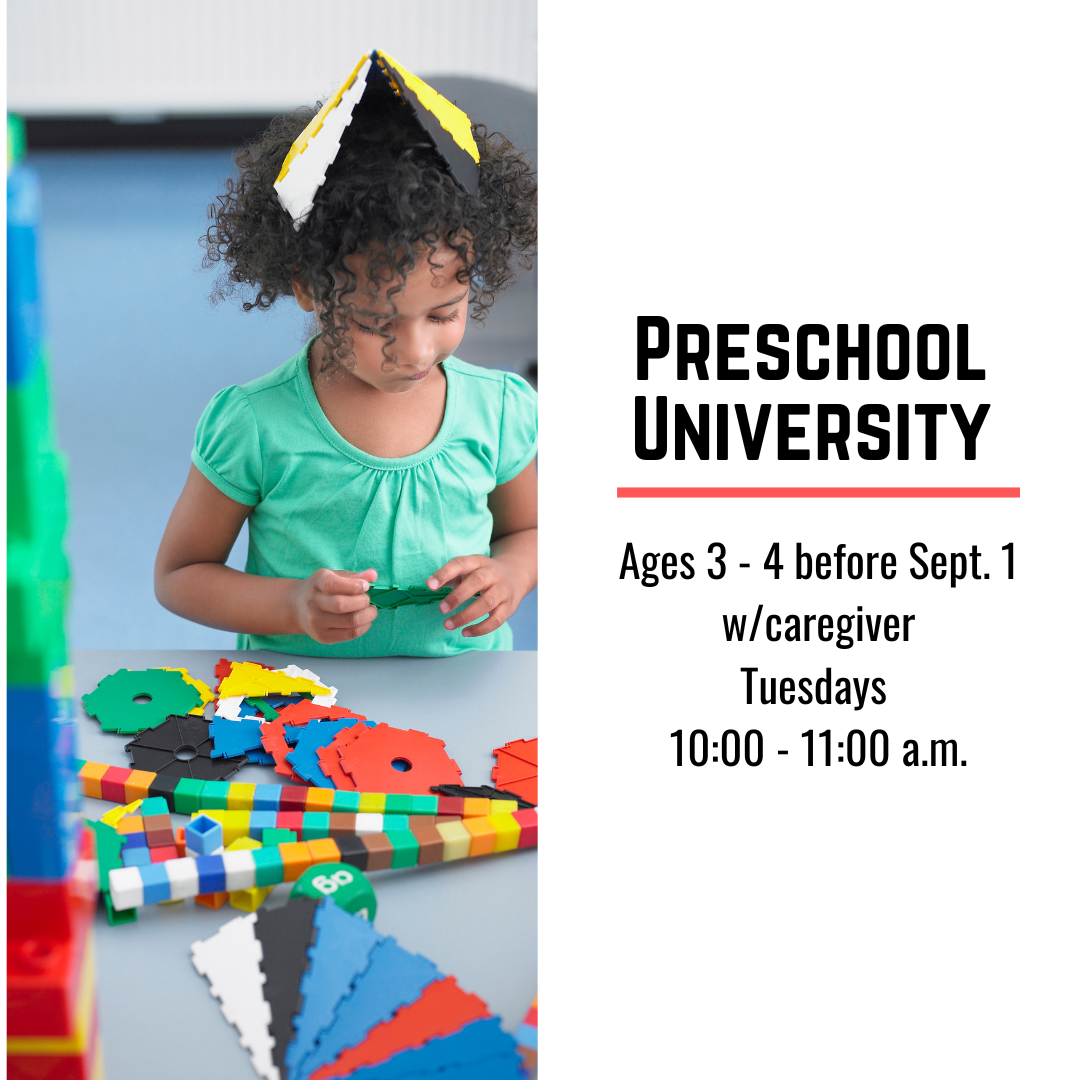 Preschool & Toddler University story time is for children who are already 2 – 4 years old at the beginning of the school year. It is held Tuesdays from 10 – 11 AM. Caregiver(s) must attend with the child. Besides reading 3 -4 books each week, there will be songs, movement, games, crafts, and playtime. This time helps acclimate your child to a classroom-like setting in a fun, flexible way. The group will have some STEAM activities incorporated throughout the year.
Registration is required. Please consider your ability to consistently attend as space is so limited.
Classes are tentatively set to begin the first week of October, but this is subject to change. To register, please contact the library at 585.968.1668.